Chad Stahelski, regista della saga di John Wick, ha affermato che lo show televisivo The Continental racconterà le origini dei personaggi dei film. Quando nel 2014 Keanu Reeves è apparso dal nulla con questo personaggio, i fan sono rimasti colpiti dalle scene d'azione orchestrate e intense, e il fascino di John Wick continua sei anni dopo, con il fatto che ora è una delle più serie amate di Lionsgate. La grande costruzione del mondo ha anche svolto un ruolo importante nel successo del franchise, con elementi straordinari come The Continental: un'intera rete di strutture che aiutano gli assassini a svolgere il proprio lavoro.
In un'intervista a Fandom, il regista della trilogia Chad Stahelski ha fornito alcuni spunti su ciò che i fan possono aspettarsi dalla serie.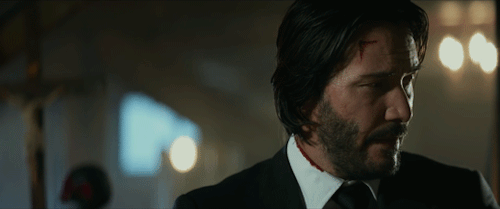 L'angolazione a cui stanno lavorando a The Continental in questo momento è una prospettiva diversa su tutto il mondo, sta arrivando da punti di vista di diversi personaggi e qual è l'ampiezza del mondo. Mentre in John Wick, sto seguendo un periodo di tempo che è quasi solo una settimana nella vita di un uomo, per il quale tutto è fuori controllo, ed è la nostra storia di John Wick. L'angolazione da cui provengono gli altri produttori e scrittori dello show è una struttura temporale e prospettiva molto diversa. Informazioni sulla profondità del mondo e non solo sugli assassini ma su tutto ciò che è incluso. E molte delle storie sull'origine sono alcuni dei personaggi che vedi in Wick. Quindi ha alcune cose molto interessanti, è una visione molto interessante del mondo di John Wick, che ritengo piuttosto intrigante. Ma non sarà dal punto di vista di John Wick. Non che John Wick non ne sia coinvolto, non è solo dal suo punto di vista.
L'intrigo di immergersi più a fondo nella struttura e le sue regole è stato probabilmente l'appiglio per ammaliare molti fan, ma il tocco di tuffarsi nell'origine dei personaggi passati dei film si aggiungerà sicuramente all'intrigo. Inoltre, Reeves apparirà come Wick in qualche modo.