Inizia un viaggio tra i segreti dei Continental, gli hotel dei mercenari.
Era gennaio quando il regista dei due film campioni di incassi John Wick e John Wick capitolo 2 ha dichiarato di voler produrre una Serie Tv spin-off di approfondimento sulla catena di hotel in cui assassini e mercenari come 

John

trovano ristoro.

Qualche giorno fa il regista dei film dichiara che la Serie si chiamerà The Continental e che sarà focalizzata sull'oscuro mondo di questi "rifugi per mercenari" sparsi nel il mondo.

Le sue parole: "Sarà strettamente legata ai film perché riguarda i Continental in tutto il mondo, come certe persone entrano in quel mondo e cosa succede alle persone in questione. Ciò è bello. Penso che questo mondo sia davvero vasto e tutto quello che ho sentito in merito è veramente positivo. È qualcosa per cui lo studio sembra essere veramente, veramente interessato e attento. […] Mi piace raccontare la storia dalla mia prospettiva del personaggio. Una volta che fai una serie televisiva puoi espandere il racconto a tutti i diversi personaggi e seguirli nel loro viaggio. Puoi stare con il consigliere, con il concierge, con il sommelier…puoi raccontare di tutti questi personaggi e vedere il mondo da tutte le loro diverse prospettive; tutti quei personaggi che sono parecchio approfonditi se stiamo con il protagonista."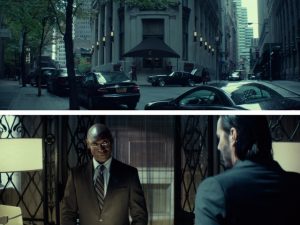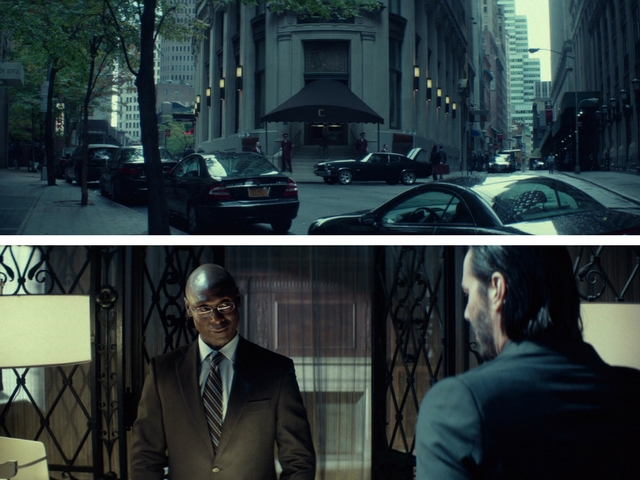 Nonostante la storia sia incentrata sugli hotel, sembra comunque che John Wick faccia la sua apparizione anche non essendo il protagonista. In fondo è stato lui il primo a farci entrare nelle stanze di questi hotel!
Stahelski, il regista dei film, è rimasto colpito dall'episodio  9 della sesta stagione (leggi qui la recensione) di Game of Thrones (leggi qui le news sulla settima stagione) perché c'era una battaglia complicata in termini di sceneggiatura, ma che era stata pianificata e organizzata perfettamente, si vedeva che ogni attore sapeva esattamente cosa fare.
Su questa scia Stahelski vorrebbe provare a creare qualcosa di questo genere anche in The Continental dirigendo lui stesso qualche puntata, nonostante sia molto impegnato nella produzione del terzo capitolo di John Wick.
Felici e curiosi rimaniamo con gli occhi aperti per qualche nuova informazione!