Arriva il trailer incensurato della scamiciata serie The Boys. Il progetto è un originale per Amazon Prime Video e la pubblicazione è prevista in esclusiva il 26 luglio in più di 200 paesi. Il 29 aprile avrà luogo l'anteprima al Tribeca Film Festival.
The Boys racconta di un mondo dove i supereroi sono delle vere e proprie celebrità trattate al pari di politici e divi mediatici. Hanno per questo motivo una grandissima influenza e venerazione da parte del pubblico. La visione offerta del loro mondo è incentrata sul rapporto tra gli esseri umani senza poteri e i potentissimi eroi.
Non tutti i super potenti sono eroi
Eroi che non sempre utilizzano i loro poteri a scopi benefici ma che piuttosto ne abusano incontrollatamente. I protagonisti di The Boys cercheranno di far venire a galla la verità sull'associazione che copre i crimini di questi super potenti, chiamata Vought.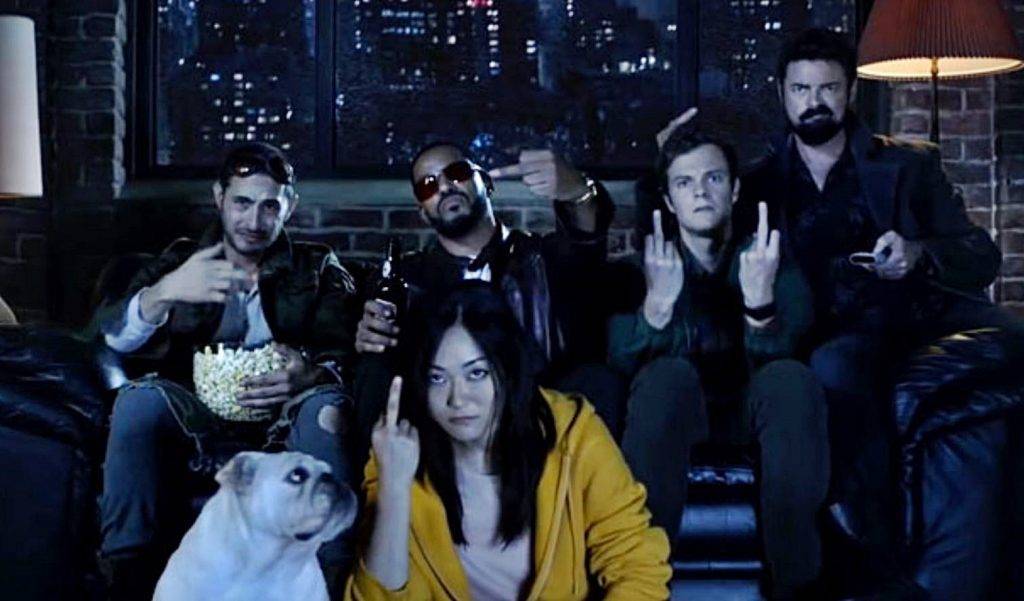 The Boys è costituita da Hughie interpretato da Jack Quaid famoso per Hunger Games, Billy Butcher con il volto di Karl Urban di Star Trek, Frenchie interpretato da Tomer Capon che ha partecipato ad Hostages, Mother's Milk avrà come immagine Laz Alonso di Detroit e The Female infine interpretata dalla star di Suicide Squad Karen Fukuhara. Simon Pegg sarà una speciale guest star con il ruolo del padre di Hughie.
Simon Pegg è il padre di Hughie
I loro nemici saranno i The Seven, ovvero il gruppo di supereroi più famoso al mondo ma anche uno tra i più avidi ed egoisti nell'universo. A capitanare la banda sarà Homelander interpretato da Antony Starr visto in Banshee e con lui ci saranno Starlight (Erin Moriarty), Queen Maeve (Dominique McElligott), A-Train (Jessie T. Usher), The Deep (Chace Crawford) e Black Noir (Nathan Mitchell).
La serie è basata sul famosissimo fumetto del New York Times ideato da
Garth Ennis e Darick Robertson. Il produttore sarà Eric Kripke che ha ricoperto lo stesso ruolo in Supernatural. Sempre alla produzione troviamo Seth Rogen e con lui i produttori di Preacher e New Girl.
The Boys durerà otto episodi ed è una produzione Amazon Studios e Sony Picture Television Studios. Qui sotto trovate il trailer dell'irriverente serie.