The Boys ha dimostrato con la sua seconda stagione di essere seguitissima dal pubblico. Tuttavia Eric Kripke non è del tutto sicuro su ciò che è accaduto a un personaggio: parliamo di Fiaccola.
Sembra proprio che a poco dall'uscita del finale di stagione, il produttore Eric Kripke abbia riflettuto su Fiaccola. L'ex membro dei Sette interpretato da Shawn Ashmore avrebbe potuto evolversi in modo differente da ciò che abbiamo visto negli ultimi episodi.
ATTENZIONE SPOILER SECONDA STAGIONE!
Noi, gli scrittori, eravamo sicuri che Fiaccola avesse bisogno di morire per quello che aveva fatto – spiega Kripke. Sai, ha bruciato vivi un gruppo di bambini. Non è un comportamento fantastico. Ma una volta che abbiamo scelto Shawn e una volta che stavo vedendo il suo lavoro quotidiano, devo ammettere che mi pento di aver ucciso Fiaccola. Era troppo tardi. A quel punto eravamo già immersi nelle sceneggiature. Ma Shawn ha reso quel personaggio così stanco del mondo e comprensibile per qualcuno che aveva fatto cose così terribili, e ha reso quel personaggio così interessante che io, insieme agli altri scrittori, eravamo tipo "Dannazione, è un personaggio fantastico"
La dipartita di Fiaccola era stata prevista sin dall'inizio della sua scrittura. Tuttavia avrebbe potuto dare ancora molto come personaggio, magari contribuendo a mettere i bastoni tra le ruote alla Vought.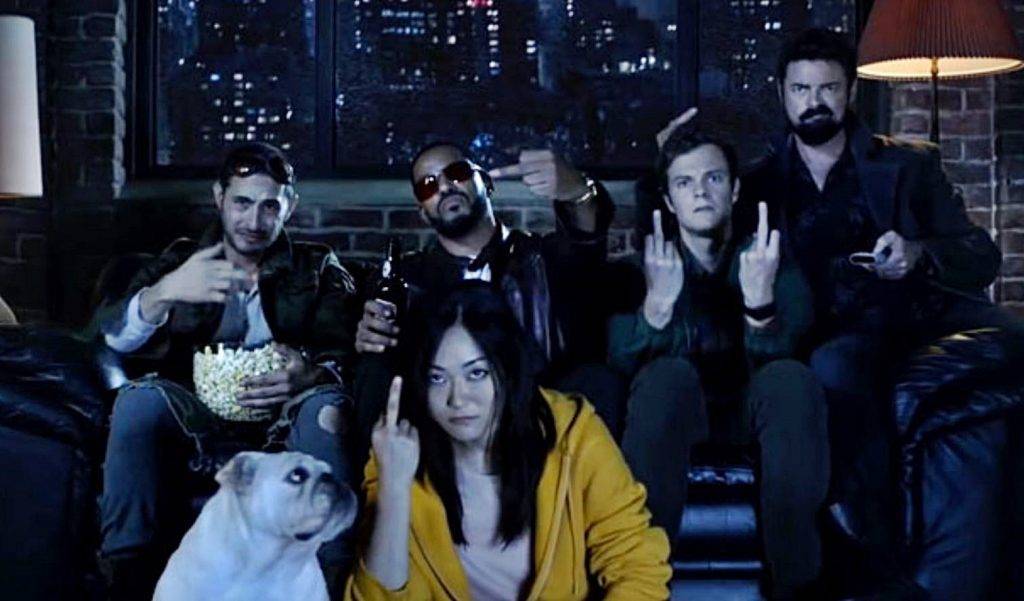 Fiaccola deve essere un suicida
Se la sua morte ha stupito molti spettatori, allo stesso tempo ha chiuso un cerchio all'interno della trama di The Boys. Farlo rimanere in vita avrebbe comportato un repentino cambio per il futuro della serie.
Se potessi tornare indietro e farlo di nuovo, sapendo che avevo Shawn e quello che avrebbe fatto con quel personaggio, lo avrei tenuto in vita più a lungo – dice Kripke. Ma questo era ciò per cui quel personaggio è stato creato fin dall'inizio. La nostra sensazione era, nella stanza degli sceneggiatori, che Fiaccola fosse un suicida.