Questa settimana porta ottime notizie per tutti coloro che si sono appassionati, durante questa estate, alla serie televisiva The Bold Type, la quale ha debuttato sull'emittente televisiva Freeform. Quest'ultima ha infatti annunciato che ha deciso di rinnovare la Serie Tv, non solo per una seconda stagione, ma anche per una terza, composte da dieci episodi ciascuna! In aggiunta, Amanda Lasher, produttrice della famosa Serie Tv Gossip Girl, si ricoprirà il ruolo di produttrice esecutiva insieme a Sarah Watson, David Bernad, Joanna Coles e Ruben Fleischer.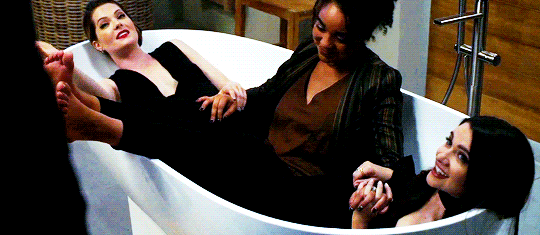 La Serie Tv, vagamente ispirata alla vita della Coles, capo editore sia di Cosmopolitan che di Hearst Magazine, segue la vita di tre migliori amiche (interpretate dalle attrici Katie Stevens, Aisha Dee e Meghann Fahy) che vivono a New York City. Le ragazze cercano di farsi strada tra le proprie carriere lavorative e nelle proprie vite private. Nel comunicato rilasciato da Freeform, la produttrice esecutiva  dell'emittente Karey Burke, ha dichiarato:
"Qui a Freeform, siamo impegnati a fornire programmi che celebrano il potere e le possibilità delle voci femminili. La prima stagione di The Bold Type ha portato storie culturamente significative al pubblico che non soltanto intrattiene, ma potenzia i nostri spettatori a conquistare il mondo – siamo entusiasti di continuare a sostenere queste donne incredibili".
Anche la Coles, che è una delle produttrici esecutive della Serie Tv ha aggiunto:
"Quando abbiamo lanciato The Bold Type, non avevamo idea di quanto potesse risonare tra i giovani spettatori adulti che hanno visto rapidamente il loro mondo di intense amicizie, relazioni, ambizioni di carriera, abitudini dei social media e sesso pazzo e vite d'amore che si riflettono su di loro. La risposta positiva è stata straordinaria – non abbiamo potuto chiedere partner migliori in Freeform e Universal TV e non vediamo l'ora di spingere ulteriormente i limiti nella seconda stagione con le donne e gli uomini fenomenali di Scarlet."