Jim Parsons di The Big Bang Theory ha fatto il suo debutto ne I Simpson questa settimana. In Frinkcoin, Jim si è presentato come se stesso per vantarsi di quanto ha guadagnato con il finale di The Big Bang Theory, e per spiegare cosa fosse la criptovaluta. Allarme spoiler: dopo la visione dell'episodio ne saprete forse meno su questo mondo di quanto ne sapevate prima. Mentre Lisa intervista il Professor Frink sulla sua nuova moneta, -Frinkcoin – e su come è riuscito a diventare l'uomo più ricco di Springfield, il signor Burns non ne è molto contento dopo i suoi decenni in cima e cerca di sistemare le cose in modo da tornare al posto che gli spetta di diritto.
Quando Lisa gli chiede come funziona, Frink le consegna un video con protagonista la star di The Big Bang Theory che si vanta del fatto che "mentre la gente pensa che sia un nerd, in realtà è super figo".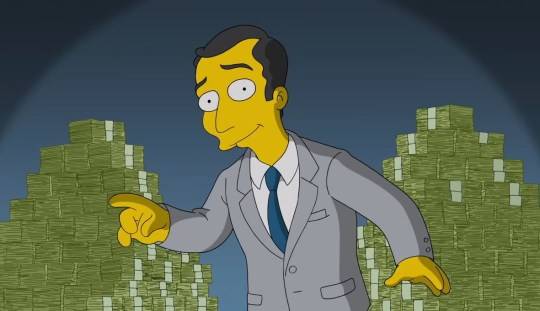 Questa nuova apparizione ne I Simpson si aggiunge alla lista sempre più lunga di progetti che Parsons ha intrapreso dopo il successo come Sheldon Cooper. Tra i suoi prossimi lavori c'è The Boys In The Band, un dramma agrodolce sui socialites gay di Manhattan che parla delle sfumature delle loro amicizie, insieme a Zachary Quinto, Matt Bomer e Andrew Rannells. In un altro interpreta uno squallido manager in Hollywood di Ryan Murphy, un progetto segreto ambientato negli anni '40 e che celebra "l'età d'oro di Tinseltown".
Non sarà solo attore, perché come vi abbiamo anticipato in precedenza Jim Parsons affiancherà la sua co-protagonista (e moglie) nella serie, Mayim Bialik, in una commedia chiamata Carla che andrà in onda su FOX. Se ve lo foste persi ecco il video dell'apparizione del giovane Sheldon ne I Simpson.
Fonte: Metro