Jim Parsons e Mayim Bialik di The Big Bang Theory saranno presto insieme in una nuova serie tv. Questa volta però non reciteranno insieme. Parsons e Bialik, che hanno interpretato rispettivamente Sheldon Cooper e Amy Farrah Fowler nella sitcom, stanno collaborando per produrre una nuova commedia ispirata alla serie della BBC di Miranda Hart.
Intitolato Carla, lo spettacolo segue una donna di 39 anni, appunto Carla, che sarà interpretata da Mayim, che sta lottando per dimostrare a sua madre che non puoi avere tutto quello che vuoi nella vita ed essere ancora felice. Ecco perché usa i soldi che i suoi genitori hanno messo da parte per il suo matrimonio per aprire un bar per gatti.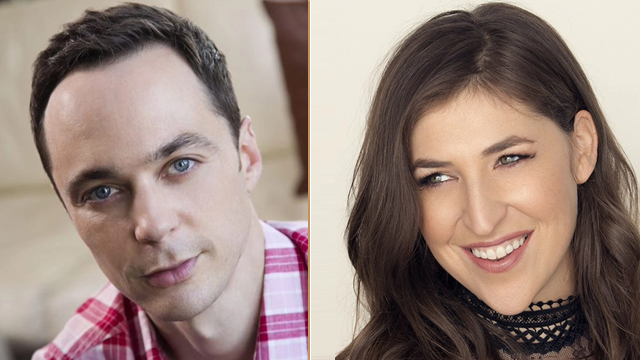 La nuova serie sarà trasmessa da Fox entro l'autunno del prossimo anno. Il presidente della Fox Entertainment, Michael Thorn, ha dichiarato a Deadline:
"Vogliamo seguire una linea ben precisa per lo sviluppo dei nostri sceneggiati e sapevo che Carla, scritta da Darlene Hunt, sarebbe stato un progetto con un grande potenziale che potrebbe diventare il fulcro della nostra lista comica. Jim Parsons e Mayim Bialik che arrivano alla Fox Entertainment sono ovviamente una parte enorme di tale equazione.
Carla è una multi-cam spensierata con un forte punto di vista femminile, che spinge il formato in un modo che sarà distintivo."
Come avrete quindi capito, Jim Parsons non reciterà ma avrà comunque un ruolo molto importante all'interno della sitcom. Il nostro amato Sheldon sarà il produttore esecutivo della serie. La Fox ha fatto sapere che avere una serie come Carla nel suo palinsesto è stata una grande vittoria. La concorrenza era molto spietata e sicuramente il fattore chiave è stata la presenza di Jim e Mayim reduci dall'ultima stagione di The Big Bang Theory.
Grande potenziale, dovremmo saperne di più!
Fonte: Variety