The Americans tornerà nel 2018 con la sua sesta e ultima stagione. Dopodiché dovremo salutare Elizabeth e Philip Jennings, spie sovietiche che lavorano sotto copertura fingendosi una coppia sposata di americani.
Gli eventi della sesta stagione di The Americans riprenderanno tre anni dopo rispetto a quelli del finale della quinta stagione. Secondo il creatore Joe Weisberg, l'ultima stagione, composta da 10 episodi, sarà "piena d'azione e di emozioni".
"Ci sono molti pezzi mancanti, molte storie" afferma Weisberg sull'ultima stagione. "E abbiamo solo 10 episodi per mettere tutti i pezzi insieme. Ci saranno molti avvenimenti dal punto di vista narrativo."
Ritroveremo i figli dei protagonisti cresciuti. In particolare Paige Jennings, interpretata dall'attrice Holly Taylor, sarà molto cambiata. Paige, infatti, "frequenterà il college, si farà degli amici, e sarà molto sicura di sé. E' ancora una ragazza curiosa e intelligente, ma ora ha più fiducia in se stessa" dice Taylor.
La sicurezza acquisita si rifletterà dal punto di vista estetico. "Indossa un makeup leggero, ora. Penso che tutto ciò dimostri come sia a proprio agio con se stessa. Non sente nessun bisogno di far colpo sugli altri ora" continya l'attrice, parlando del suo personaggio.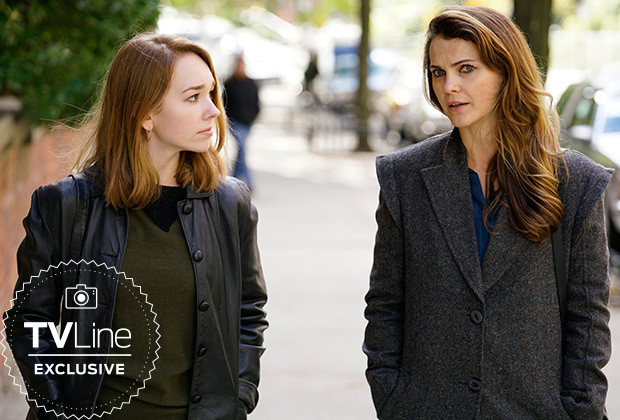 Inoltre, Paige ha pienamente abbracciato il lavoro di famiglia. In una prima immagine rilasciata in esclusiva dal sito statunitense TVLine la vediamo insieme alla madre Elizabeth, probabilmente durante una missione.
Le due, infatti, lavoreranno insieme. "Entrambe adorano passare del tempo insieme, anche se sanno che quel che fanno è il loro lavoro. Elizabeth è severa con Paige perché la vuole proteggere. E Paige è ancora giovane e vuole i suoi spazi. Anche se spesso diventa complicato, alla fine il loro è un ottimo duo madre-figlia" continua Taylor.
Nel cast della serie troviamo Matthew Rhys (Philip), Keri Russell (Elizabeth), Holly Taylor (Paige), Keidrich Sellati (Henry) e Noah Emmerich (Stan Beeman).
Inoltre, Scott Cohen (Max Medina in Una mamma per amica) è entrato nel cast nel ruolo di Glenn Haskard, un membro dello staff del Dipartimento di Stato, contro cui Elizabeth lavorerà.