Aprile si fa sempre più vicino e, malgrado ancora non abbiamo un trailer, le notizie riguardanti la quinta stagione di The 100 iniziano a diffondersi.
Sembrerebbe, infatti, che l'attore del film The Conjuring, Shannon Kook, sia stato scelto come guest star per interpretare un personaggio misterioso ed importante a livello di trama.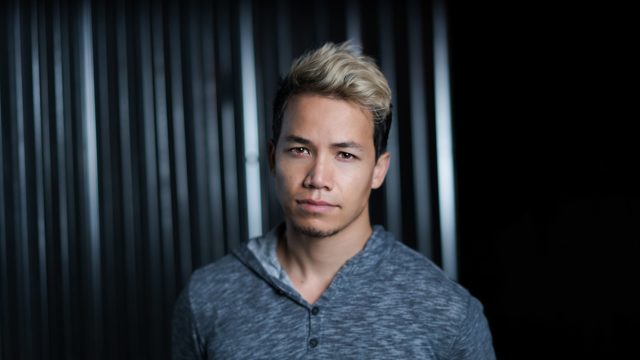 Le informazioni riguardo il personaggio che interpreterà l'attore sono tenute segrete, ma alcuni dettagli comunque sono stati resi noti al pubblico.
Infatti, Lucas – il nome del personaggio – apparirà al termine dell'attesissima quinta stagione e, sarà la chiave per la trama di una potenziale sesta stagione.
Che abbia a che vedere con il gruppo di persone che stanno arrivando sulla terra? O fa parte di quel gruppo di grounder – terresti – guidati da Octavia Blake (Marie Avgeropoulos)? Purtroppo, per saperne di più, dovremo aspettare.
Per chi non si ricordasse, la quinta stagione aprirà i suoi episodi con un salto temporale già annunciato al termine della passata stagione. Sei anni e sette giorni dopo l'evento chiamato Praimfaya. 
Le nuove tredici puntate di The 100 ritorneranno ufficiale il 24 aprile. Nella nuova stagione rivedremo tutti i personaggi principali, che abbiamo imparato a conoscere nel corso del tempo: Eliza Taylor nel ruolo di Clarke Griffin, Bob Morley come Bellamy Blake, Lindsey Morgan come Raven Reyes, Paige Turco nel ruolo di Abby Griffin, Henry Ian Cusick come Marcus Kane.
Annunciata inoltre la presenza anche di nuovi protagonisti: Mike Dopud interpreterà un serial killer dal nome Vinson, Lola Flanery sarà Madi, la "figlia adottiva" di Clarke, Jordan Bolger come Zeke, astronauta, Ivana Milicevic sarà invece Charmaine, una stratega militar e, ultimo, William Miller nel ruolo dell'antagonista di questa stagione, Robert McCreary.
Insomma, malgrado manchi ancora un trailer che possa farci capire cosa accadrà in questa quinta stagione, possiamo almeno farci un'idea.