Secondo voci di corridoio, la quarta stagione di Stranger Things sarà composta da otto episodi. Le riprese inizieranno a gennaio 2020 e termineranno probabilmente ad agosto. La serie televisiva di successo targata Netflix è stata creata da Matt e Ross Duffer e presentata per la prima volta sulla piattaforma streaming nel 2016.
TVLine ha riportato che la prossima stagione di Stranger Things sarà probabilmente composta dallo stesso numero di episodi che hanno composto la prima e la terza. La seconda stagione fu la più lunga con nove puntate; i Duffer hanno espresso il desiderio di evitare di allungarsi maggiormente e mantenere lo show con una certa coerenza.
TVLine sta inoltre confermando l'inizio e la conclusione delle riprese, il che esclude la possibilità di un'anteprima estiva.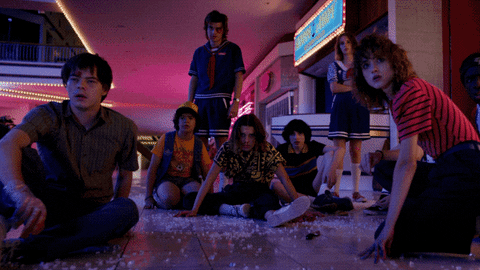 La data di uscita prevista per il 2021 lascia ai fan di Stranger Things un sacco di tempo per riflettere sul futuro dello show. La passata stagione si è conclusa con una scena a metà dei crediti finali, che ha suggerito la sopravvivenza di Hopper in una struttura russa. I creatori si stanno però rifiutando di confermare o smentire il destino dello sceriffo, per il momento. Tuttavia, loro e il loro team di sceneggiatori hanno menzionato alcuni dei film degli anni '80 e '90 che influenzeranno la trama della stagione, tra cui titoli come The Fisher King e Bill and Ted's Bogus Adventure (un film che, forse non per coincidenza, coinvolge viaggi nel tempo).
Molti fan saranno felici nel sentire che la nuova stagione di Stranger Things sposterà l'azione (almeno in parte) lontano da Hawkins.
La terza è stata ben accolta nel complesso, e se la serie avrà un futuro oltre la quarta stagione (cosa che non è ancora garantita), farebbe bene a correre più rischi, appunto, lontana dalle location iconiche.
Altrimenti, il fascino nostalgico dello show potrebbe iniziare a svanire.