Un primo ed entusiasmante teaser di Stranger Things 4 ha bussato alla nostra porta proprio la scorsa settimana. Al suo interno, oltre lo spoiler enorme ma citofonato, si racchiude un altro grande mistero. Molti di voi l'avranno notato e altri magari no: stiamo parlando di una new entry nel cast ovvero un attore già visto in Game of Thrones. Si tratta di Tom Wlaschiha che ha ottenuto il ruolo di un misterioso russo. I fan della serie HBO lo conosceranno meglio per aver interpretato Jaqen H'ghar – un uomo senza volto che "aiuta" Arya Stark. Ma Tom sarà sicuramente un personaggio della nuova serie, in quanto rappresenta uno dei primi personaggi annunciati in questo bramato quarto capitolo dell'amata serie retrò di Netflix.
E per di più avrà sicuramente un legame con il detective Hopper, che è stato finalmente confermato vivo dopo mesi di speculazioni. Il nuovo personaggio di Tom, come membro della confraternita russa, stabilisce l'importanza della Russia nella nuova serie, dove Hopper è tenuto prigioniero.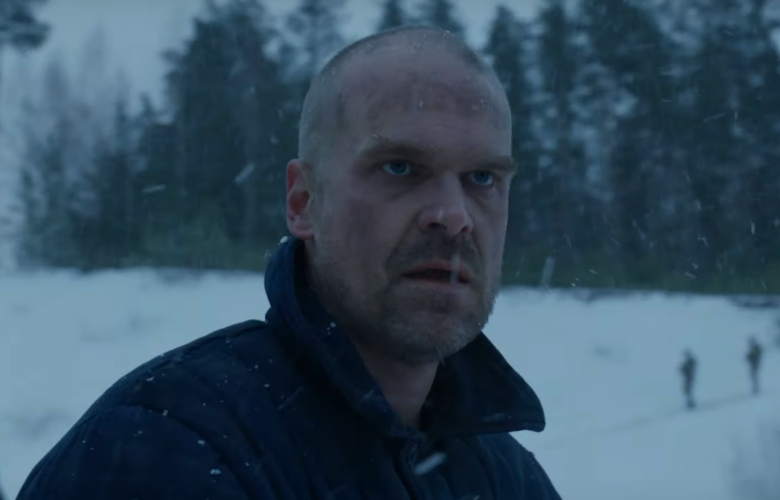 Stranger Things 4 potrebbe rappresentare la svolta per la serie Netflix abbandonando le vecchie certezze per gettarsi capofitto nell'ignoto. Ed è proprio quello che hanno dichiarato i fratelli Duffer:
"Hooper è imprigionato lontano da casa nella terra desolata e innevata della Kamchatka, dove dovrà affrontare pericoli sia umani… che di altro genere. Intanto, tornato negli Stati Uniti, comincia a emergere un nuovo orrore, qualcosa di a lungo sepolto, qualcosa che collega tutto. La stagione 4 si sta profilando come la più grande e spaventosa di sempre, e non vediamo l'ora che tutti ne vedano di più. Nel frattempo – pregate per l'americano"
Non conosciamo bene le intenzioni del nuovo personaggio interpretato da Tom Wlaschiha ma se è inquietante quanto quello di Game of Thrones allora ha già vinto!