Era nell'aria e già si preannunciava una fine poco lieta per Sleepy Hollow, la Serie Tv fantasy/horror prodotta dalla FOX. Il network ha infatti deciso di non rinnovare lo show per una quinta stagione.
I fan di Sleepy Hollow temevano questo momento seppur prevedendolo ormai da tempo. Lo show, con il suo protagonista Ichabod Crane (Tom Mison), si basava sull'iconico The Legend of Sleepy Hollow di Washington Irving, reinventandola in un contesto attuale e moderno.
La formula sembrava vincente e la prima stagione di Sleepy Hollow aveva avuto un buon riscontro dal pubblico negli Stati Uniti come sul mercato Europeo. Ma con l'uscita di scena di uno dei personaggi principali, il tenente Abigail Mills (Nicole Beharie), e a causa di alcune scelte discutibili creative – come impostare la quarta stagione come una sorta di reboot dopo l'abbandono della co-protagonista Beharie – gli ascolti sono precipitati.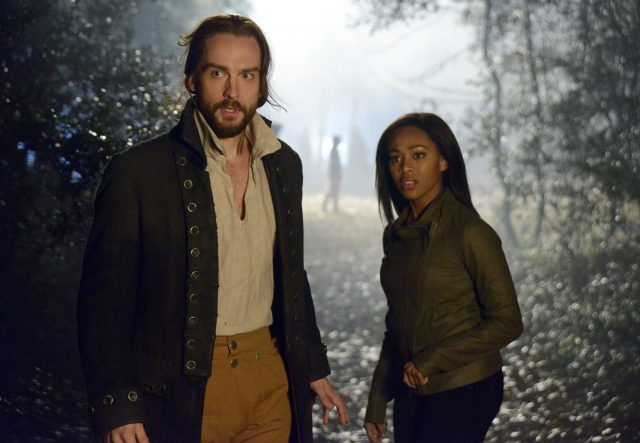 Anche se ancora seguito all'estero, gli ascolti in patria sono stati pessimi per Sleepy Hollow che ha visto interrompere il suo percorso con la quarta stagione. Con queste parole il co-creatore della serie, Phillip Iscove, ha voluto avvisare i fan attraverso il proprio account Twitter e ringraziarli  per la loro fedeltà:
Ringrazio dal profondo del cuore ogni attore, sceneggiatore, regista, produttore e membro della troupe per il loro duro e indefesso lavoro. Ma sono stati i fan, in ultima analisi, coloro che hanno consentito a questo progetto di diventare realtà ed è nei loro confronti che nutro il debito più grande
La decisione di non proseguire uno show che non aveva più niente da dare sembra saggia e in questo modo i fan potranno serbare un bel ricordo di Ichabod Crane e le sue avventure.
Mentre il destino di Sleepy Hollow è già segnato c'è ancora speranza per un'altra amatissima Serie Tv della FOX, New Girl, che non è ancora stata rinnovata per una settima stagione (per altri dettagli, leggete questo articolo). Incrociamo le dita.