# #
Qualche tempo fa cominciarono a girare delle voci riguardanti un presunto accordo tra Shondaland, impero fondato da Shonda Rhimes (Grey's Anatomy, Scandals, How To Get Away With Murders) e Netflix. Finalmente cominciano a venir fuori le prime indiscrezioni sul cast della serie.
# #
È ufficiale, la prima attrice a prendere parte alla nuova serie tv di Shonda Rhimes sarà Julie Andrews, lo ha annunciato Deadline.
L'attrice, nota per aver interpretato, tra i tanti, l'iconico ruolo della governante più famosa di sempre, Mary Poppins, approda sul piccolo schermo. Quale sia il titolo della serie tv non si sa ancora. Sappiamo, però, che è basata sulla saga dei romanzi della famiglia Bridgerton di Julia Quinn.
I romanzi raccontano le vicende dei Bridgerton, una delle famiglie più illustri della società britannica nell'età della Reggenza inglese. Protagonisti saranno gli otto fratelli e la loro madre, Lady Violet, rimasta recentemente vedova. A ciascuno degli otto fratelli, Julia Quinn ha dedicato un libro consentendo a tutti di avere lo spazio e l'attenzione che meritano. Lo scopo di ognuno è quello di trovare l'amore. I romanzi della Quinn sono definiti commedie sofisticate, frizzanti e vivaci e allo stesso tempo brillanti e eleganti.
# #
Riguardo il ruolo di Julie Andrews nella serie, sappiamo che darà la voce a un personaggio di nome Lady Whistledown. Quale sia la sua funzione nella storia non ci è ancora dato saperlo. La Andrews, figlia d'arte, è un mito del palcoscenico e del cinema. Conosciuta principalmente per aver recitato in film come Tutti insieme appassionatamente e Mary Poppins per cui ha ricevuto anche candidature agli Oscar, ma anche per i ruoli in Victor Victoria e Pretty Princess. Non vediamo l'ora di vederla cimentarsi in questo nuovo progetto.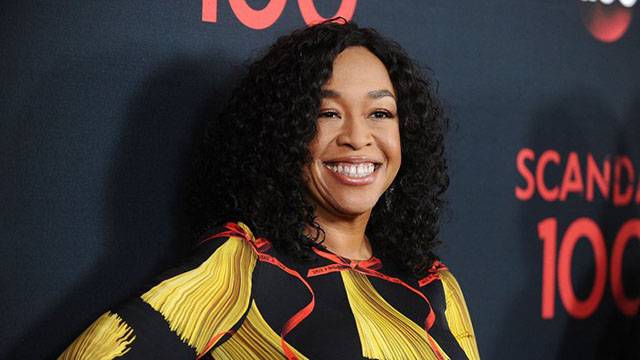 La serie tv firmata Shondaland per Netflix sarà composta da otto episodi. La data di debutto è ancora sconosciuta, ma dovrebbe aggirarsi attorno al 2020. Creata da Chris Van Dusen e prodotta assieme a Shonda Rhimes e Betsy Beers, ogni episodio della serie sarà della durata di un'ora.
Quello della famiglia Bridgerton è solo uno degli otto progetti che la Rhimes ha proposto per contratto a Netflix. Tra quelli presentati al colosso dello streaming, c'era una serie drammatica riguardante l'artista della truffa newyorkese Anna Delvey e la commedia Sunshine Scouts.