Alcuni mesi fa questa notizia ha scosso tutto il mondo inerente alla Televisione.
La Regina indiscussa delle Serie Tv, Shonda Rhimes, firmava infatti un contratto con il colosso del servizio streaming, Netflix.
Oggi, finalmente, abbiamo qualche dettaglio in più su questa nuova collaborazione e cosa comporterà per tutti coloro che sono Telefilm addicted.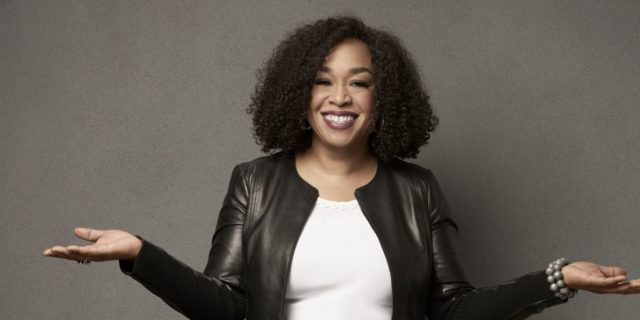 Shonda Rhimes è divenuta famosa soprattutto per la longeva Serie Televisiva, Grey's Anatomy, ma anche per le Serie nate successivamente, ovvero How To Get Away With Murder e Scandal.
In una recente intervista, l'autrice e produttrice ha risposto ad alcune domande, rilasciando alcuni dettagli in più rispetto quest'accordo nato con Netflix.
La cosa fantastica di Netflix è che tutto è instantaneo e fa il giro del mondo in un istante. Tutto viene rilasciato in una sola volta. Questo format è quello che alla fine tutti vogliono.
Ma quali sono le altre differenze fra un'emittente televisiva 'classica' a Netflix?
Solitamente siamo abituati ad episodi di circa 42 minuti: un tempo imposto dall'emittente stesso. Inoltre, le stagioni sono composte dai 12 ai 24 episodi.
Su Netflix non è per forza così. 
Puoi creare una stagione con sei episodi. Puoi creare una stagione, supponiamo, anche di soli 30 secondi. Se hai perso la testa.
La nota positiva dell'emittente streaming, per la Rhimes, è che c'è la possibilità di raggiungere creativamente la storia che si vuole raccontare.
Alla domanda se la produttrice è intenzionata ad esplorare nuovi campi lavorativi, ha risposto che potrebbe addirittura lanciarsi nel mondo dei documentari.
Al momento, tutte e tre le Serie targate Shondaland sono in pausa e riprenderanno con l'anno nuovo.
Noi, ovviamente, non vediamo l'ora di sapere cosa ha in serbo Shonda Rhimes per Netflix. Sarà un'altra Serie in stile Grey's Anatomy? O più sul genere thriller come How To Get Awat With Murder?