Notizia bomba per tutti i fan di Sherlock!
Qualcuno ha chiesto uova alla Benedict? Il Red Nose Day (tradizionale evento inglese in cui organizzano raccolte fondi per bambini e ragazzi in condizioni disagiate, ndr), offre ai fan di Sherlock la possibilità di fare colazione insieme al cast al leggendario Speedy's Cafe.
Attenzione, fan di
Sherlock
, questa è l'opportunità di una vita. Il fortunato vincitore della competizione avrà la possibilità di fare colazione con
Benedict Cumberbatch
e il cast dello show, tra cui Andrew Scott (
Moriarty
), Rupert Graves (Lestrade) e
Mark Gatiss
(Mycroft e co-produttore e scrittore della Serie). Quindi sì, potresti davvero mangiare uova alla Benedict con Benedict Cumberbatch. Ma non è finita qui!
La colazione sarà servita dalla stessa signora Hudson in persona (Uma Stubbs) e anche Steven Moffat, direttore e scrittore della Serie, sarà presente. Inoltre, Louise Brealey alias Molly Hooper ti raggiungerà per una visita guidata sulle reali location dello show, come per esempio il posto della "morte" di Sherlock. Infine avrai persino la possibilità di aver un VIP tour del fantastico museo dedicato a Sherlock Holmes al famigerato 221B di Baker Street. Oh, e abbiamo dimenticato di menzionare che per la prima colazione sarai seduto al caffè di Speedy, quello che si trova proprio accanto alla dimora di Sherlock! I voli e hotel per Londra verranno infine interamente pagati e quale luogo migliore per soggiornare se non al "The Sherlock Holmes Hotel"?
Emma Freud ha annunciato la notizia su Twitter come parte della sua campagna di raccolta fondi per Red Nose Day negli Stati Uniti.
HUGE NEWS. Fancy some breakfast with Benedict Cumberbatch and the Sherlock cast? It's $10 to enter and we'll fly you to London, but anyone in the UK can take part too – https://t.co/zxvTQPRf0a – MRS HUDSON IS COOKING THE BREAKFAST FFS. All proceeds to @RedNoseDayUSApic.twitter.com/O2M8X42cvB

— emma freud ? (@emmafreud) May 10, 2018
In un video pubblicato online, Cumberbatch dice: "L'intera faccenda dovrebbe essere piuttosto divertente. E quando dico piuttosto piacevole, intendo la migliore colazione delle nostre vite! E promette "uova e me**a".
Grazie per l'offerta Benedict ma prendiamo solo le uova.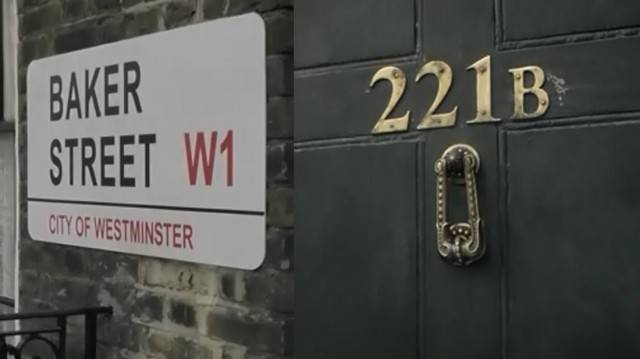 Ma veniamo ai fatti, come si può partecipare a questo incredibile concorso? Bene, tutto ciò che devi fare è andare
su questo sito
e seguire le istruzioni, tutti i soldi raccolti andranno a Comic Relief negli Stati Uniti.
In bocca al lupo a tutti!