Quest'anno è l'anno in cui vanno di moda i revival: prima il ritorno di Will & Grace, poi quello possibile di Ugly Betty. E se a tornare di moda, ed in onda, fosse la serie più fashion della televisione, Sex and the City?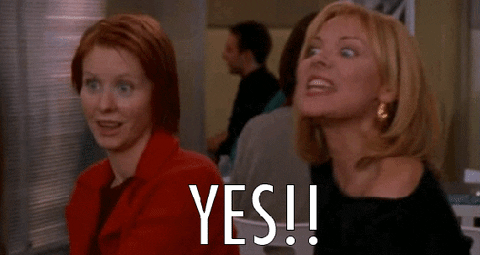 Del ritorno della serie con protagoniste le quattro amiche più in di New York City, Carrie, Miranda, Samantha e Charlotte, se ne parla ormai da anni e dopo mille ipotesi, questa volta a prendere la parola è Carrie Bradshaw in persona, o meglio Sarah Jessica Parker.
In una intervista con la Press Association, un'agenzia di stampa inglese, la Parker dà qualche speranza a tutti i fan di Sex and the City: "Non credo che nessuna di noi abbia mai detto 'no' alla chiamata dei produttori. Non so se sarà un film o una nuova stagione, ma rimarrà una questione aperta di cui parleremo a lungo". Anche se Sarah Jessica Parker ha cercato in questi anni di staccarsi dal personaggio di Carrie buttandosi anche in una nuova serie tv di cui ovviamente vi abbiamo dato conto, Divorce, sarebbe comunque felice di indossare di nuovo un bel paio di Manolo Blahnik e sorseggiare Cosmopolitan insieme alle sue tre amiche nei locali più alla moda della Grande Mela.
Facciamo però il punto della situazione: nel 2004 andava in onda l'ultima puntata della sesta stagione, mentre i due film sono stati trasmessi sul grande schermo nel 2008 e nel 2010; il telefilm si concludeva col classico finale da favola "e vissero tutti felici e contenti" in cui Carrie ritornava nelle braccia di Mr. Big. Nei due film sequel i due convolano a nozze, mentre Samantha si ritrova a fare i conti con i problemi legati alla menopausa. Charlotte analizzava tutte le incognite del suo nuovo status di mamma e Miranda viveva il brivido delle montagne russe grazie al suo matrimonio con Steve.
Che sia di Sex and The City un revival al cinema o in tv, che cosa potrebbe accadere tra le quattro fashion girls?
Cinquanta anni e non sentirli, Sarah Jessica Parker, Cynthia Nixon, Kristin Davies e Kim Cattrall saranno di nuovo in grado
di tornare alla carica per le streets di New York?