La conclusione di questo 2018 per Ryan Murphy non poteva essere più soddisfacente. Negli ultimi giorni sono state rivelate le nomination ai Golden Globe e il produttore ne è stato protagonista.
Ad aggiudicarsi una candidatura, entrambe le serie televisive da lui create: Pose e The Assassination of Gianni Versace.
Se The Assassination of Gianni Versace ha avuto un riscontro col pubblico maggiore, Pose è uno show che è passato in sordina.
Questa serie televisiva, per chi non ne fosse a conoscenza, è ambientata negli anni '80 a New York City ed è incentrata sulla cultura delle ballroom LGBTQ.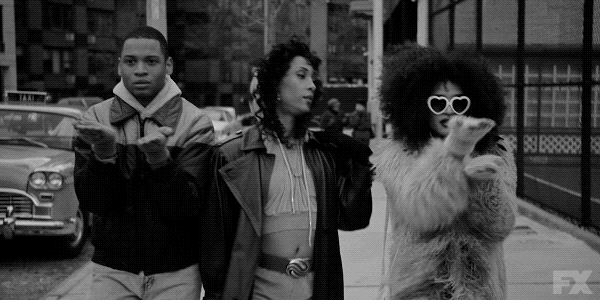 Ryan Murphy ha dichiarato che Pose è la serie televisiva che gli sta più a cuore fra tutte quelle che ha ideato e portato in vita; lo show ricopre un periodo di tempo che lo stesso produttore ha vissuto e di cui è stato protagonista quando è arrivato per la prima volta nella Grande Mela, nel 1987.
Ciò che era importante per me era che venisse trattato e annunciato come tutto ciò che avevo fatto. Ci è voluto un po' di tempo prima che ciò accadesse. Pose non sarebbe nata nel 2006; solo un decennio fa non sarei riuscito a ottenere che qualcosa del genere andasse in onda.
Proprio a tal proposito, Murphy ha voluto raccontare un episodio avvenuto nel 2008.
Rimase a letto per circa una settimana quando la serie co-creata con Brad Falchuk (collaboratore ormai di una vita) fu, praticamente, respinta. Stiamo parlando dello show Pretty / Handsome:
E' stato subito dopo Nip/Tuck; l'ho creata, l'ho amata. L'hanno provata e dopo ho ricevuto una telefonata dall'emittente: gli inserzionisti non l'avrebbero supportata.
La trama di questa serie televisiva vedeva come protagonista un uomo che faceva coming out a sua moglie e figlio come transgender. Un argomento considerato inaccettabile al tempo.
Ciò che è cambiato di più è il gruppo di dirigenti, molto più interessato alla sessualità. Quando ho iniziato in questo business, ho avuto un dirigente che mi aveva spiegato perché era terribile avere personaggi gay nel mio show. Durante le riunioni imitava la mia voce e io ero seduto lì, in silenzio. Quello che è successo è che io non sono mai cambiato, ma i dirigenti sì. Questa attività mi ha reso più aggressivo per questo motivo. Nulla è rimasto uguale, penso che ci siano stati cambiamenti.