Abbiamo conosciuto il personaggio di Claire Temple nella prima stagione di Daredevil, che ha debuttato nel 2015 su Netflix. Il personaggio interpretato da Rosario Dawson ha preso parte, successivamente, a tutte le Serie Televisive della Marvel. Tranne in The Punisher.
Un ruolo definito "chiave" da alcuni membri della critica: Claire Temple ha permesso infatti l'incontro dei quattro vigilanti di New York in The Defenders.
Divenuta infine la dolce metà di Luke Cage, sappiamo che Rosario Dawson tornerà sul piccolo schermo proprio per la seconda stagione di quest'ultimo personaggio (debutterà su Netflix il 22 Giugno).
Malgrado ciò, l'attrice al MCM London Comic Con avrebbe rivelato che la sua partecipazione alle prossime Serie Tv potrebbero diminuire.
Non so se tornerà dopo questa stagione, ad essere onesti, ma sono stati anni incredibili. Sono stata in molti Show diversi. Voglio dire, non so se forse faranno una potenziale terza stagione di Luke Cage o se capiranno come inserirmi in The Punisher, sento solo di aver partecipato ad ogni singola Serie. Mia figlia ora è al liceo, quindi non voglio essere a 3000 miglia di distanza per lavoro.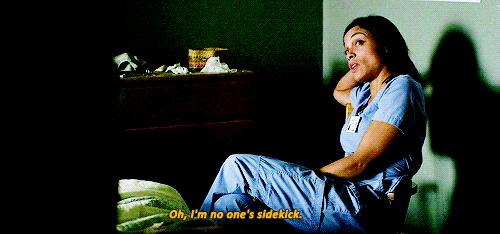 Una notizia, dunque, che non dovrebbe sorprendere i numerosi fan.
D'altro canto, è perfettamente normale per l'attrice voler andare oltre i prodotti della Marvel Television e voler rimanere il più vicino possibile alla propria famiglia.
Attualmente, non sappiamo ancora che cosa riserverà la seconda stagione di Luke Cage per il personaggio di Rosario Dawson.
Secondo alcuni appassionati delle Serie Tv della Marvel, sarebbe perfetto per l'attrice concludere il cerchio di vita del suo personaggio con un'ultima apparizione nella terza stagione di Daredevil. Dovesse veramente succedere, lo verremo a sapere nella seconda metà di quest'anno.
Che cosa ne pensate? Claire Temple è stato veramente importante, a livello di trama, come hanno detto in molti?