Dopo il grande scandalo sulle molestie sessuali che ha visto come protagonista Kevin Spacey, tante cose sono cambiate nel mondo burrascoso di House of Cards. Robin Wright è ormai diventata la super star assoluta dello show e molti ne sono contenti.
Dal clamore avuto, nel mondo dello show business, sono cambiate davvero tante cose. Molti rapporti si sono incrinati, verità nascoste sono venute a galla creando tanto scompiglio e, sia il mondo del cinema che delle serie tv, non sono mai stati colpiti così duramente.
Come tutti gli attori dello show House of Cards, è stato davvero difficile continuare a recitare dopo tanto scompiglio, soprattutto per la Wright che ha spiegato più volte, probabilmente per mettere a tacere altri pettegolezzi o, chissà, per continuare la serie tv senza troppa tensione, di non aver mai avuto un vero e proprio rapporto con l'attore Kevin Spacey fuori dal set.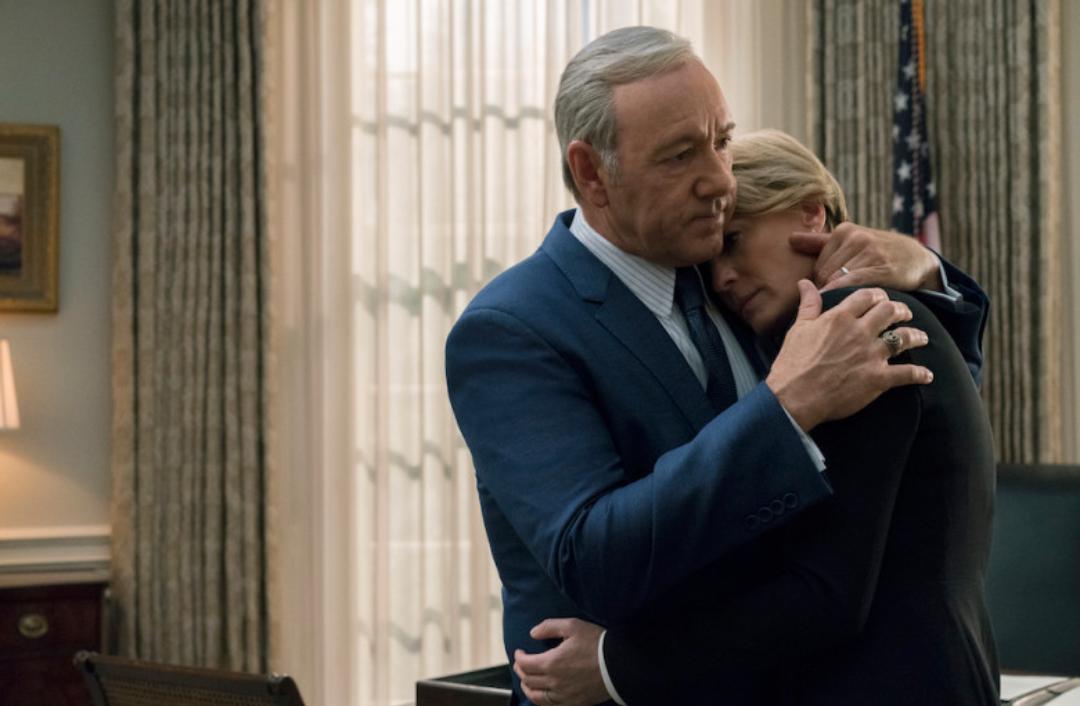 Poco tempo fa Robin Wright ha rilasciato un'intervista a Indiewire, dove ha chiarito molte più cose sul suo rapporto con, l'ormai, ex collega Kevin e della sua reazione alla scoperta delle scandalo. "Ho provato una profonda tristezza nell'apprendere la notizia…". Alla domanda clou, se fosse stato giusto o meno licenziare subito l'attore, ha così dichiarato: "Non so dirlo con certezza. Ma credo che, a quel tempo, lo shock è stato così intenso per tutta la nazione per molte ragioni, molte storie e molte persone. Tutti quanti hanno pensato che fosse rispettoso farsi da parte.". Ha continuato poi l'attrice parlando del suo rapporto con Spacey, dichiarando di aver avuto sempre, e mantenuto poi, un rapporto professionale limitato esclusivamente al lavoro: "È sempre stato gentile con me, mi ha sempre rispettato. Questa è stata la mia esperienza personale, mi sento di aver il diritto di dirlo. Non conoscevo l'uomo, ma soltanto l'incredibile attore che è. Eravamo colleghi e nient'altro fuori dallo spazio di lavoro.".
Parole che lasciano il giusto peso dopo tutto. . .  Senza sbilanciarsi troppo, l'attrice, a modo suo, cerca di non lasciar entrare troppi pettegolezzi tra lei e Spacey. Difatti non parla assolutamente dell'atmosfera sul set che, a detta di alcuni, era terrificante.
Per ora House of Cards continua il suo percorso con la formidabile Robin, e noi ne siamo contenti.