# #
Cosa? Cosa? Cosa? Calma! Cosa sta succedendo?
Probabilmente dopo aver letto il titolo di quest'articolo la vostra reazione sarà stata più o meno quella, seguita da altre esclamazioni del tipo "WTF!" o "Qualcuno la pagherà per questo" e da attacchi di ira e di panico o da una sensazione di vuoto.
# #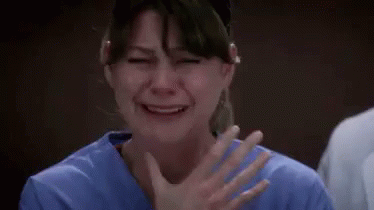 Qualsiasi sia stata la vostra reazione, tenente i guantoni pronti perché abbiamo un colpevole. Se eravate già in modalità divano, coperta, popcorn, telecomando e telefilm, sappiate che dovrete rimandare la vostra serata di qualche altro giorno, perché la messa in onda di Grey's Anatomy, Scandal e HTGAWM, le tre serie della ABC che prima delle vacanze di Natale riempivano i vostri giovedì sera, è stata posticipata.
# #
Ebbene il TGIT sarebbe dovuto riprendere il 19 gennaio con la seguente programmazione: Grey'Anatomy avrebbe fatto il suo ritorno con la puntata 13×10, Scandal con la prima puntata della sesta stagione e How To Get Away With Murder sarebbe tornato dalle lunghe vacanze di Natale con l'episodio numero dieci della terza stagione.
La ABC ha annunciato che il ritorno delle tre serie verrà posticipata di una settimana. Il TGIT tornerà quindi il 26 gennaio.
Perché?!?
Non incolpate la ABC non è lei la vera colpevole, ma Donald Trump. Sì, avete letto bene è tutta colpa del nuovo presidente degli Stati Uniti. Il 19 gennaio al posto del consueto TGIT, la ABC trasmetterà America's First Family: The Trumps Go to Washington, uno speciale sulla cerimonia dell'insediamento della famiglia del neo Presidente degli States alla Casa Bianca. Lo show durerà un'ora e sarà preceduto da due puntate in replica, una di Grey's Anatomy e una di Scandal.
La ABC Entertainment ha cercato subito di calmare le acque spiegando che lo slittamento delle tre premiere è stata presa, anche, per poter garantire ai fan un perfetto TGIT con tre nuovi episodi!
Era così necessario? Ormai non possiamo fare niente, se non aspettare un'altra lunga e noiosa settimana in assenza di Grey's Anatomy, How To Get Away With Murder, Scandal…