The Vampires Diaries non è l'unica serie della The CW a cui dobbiamo prepararci a dire addio. Il network americano ha infatti stabilito anche la sorte del drama storico Reign.
La CW ha deciso che la quarta stagione sarà l'ultima per Reign. La stagione sarà composta da sedici episodi e andrà in onda dal 10 febbraio 2017, con l'episodio finale previsto per giugno.
La quarta stagione è attualmente in fase di produzione e le riprese sono già iniziate. La notizia della cancellazione dà agli autori il tempo di creare una degna conclusione alla storia di Maria Stuarda di Scozia. La decisione della CW in effetti non arriva del tutto inaspettata. Voci affermano che la fine della serie era nell'aria, e che produttori e autori ne stavano già discutendo. Sebbene abbia un buon seguito di fan, Reign non ha mai brillato in termini di ascolti.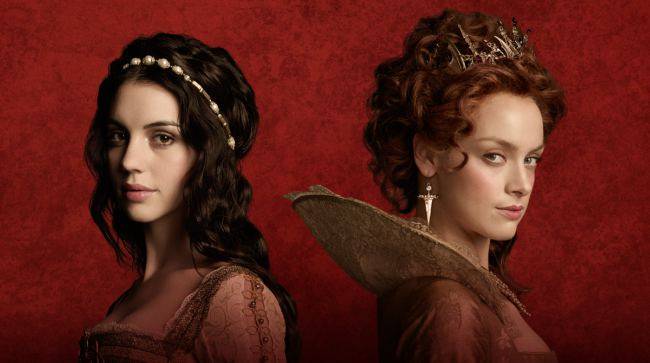 Reign segue la giovinezza di Maria Stuarda di Scozia in modo romanzato ed è ambientata nella Francia del 1557. Nella quarta stagione Mary sarà ancora in lutto per Francis, ma avrà anche due nuovi spasimanti. Il primo è Lord Darnley (interpretato da Will Kemp, visto in Girlfriends' Guide to Divorce), un nobiluomo con pretese di sangue al trono d'Inghilterra. Darnley ha una madre ambiziosa che desidera per il figlio la corona e lui stesso è ambizioso: desidera diventare il secondo marito di Mary. L'altro spasimante è Bothwell (Adam Croasdell, apparso in un episodio di Once Upon a Time), un cattivo ragazzo ma con in fondo un cuore d'oro, che ama Mary profondamente.
Reign è stata creata da Stephanie Sengupta (Hawaii Five-0) e Laurie McCarthy (CSI: Miami). Va in onda su The CW dal 2013. Nel cast troviamo Adelaide Kane nel ruolo della protagonista Mary, Megan Follows (Caterina de' Medici), Rose Williams (Claudia di Valois) e Rachel Skarsten (Elisabetta I). Ci sono anche Craig Parker (Lord Stéphane Narcisse) Charlie Carrick (Robert Dudley), Ben Guerens (Gideon Blackburn) e Dan Jeannotte (Giacomo Stuart).