L'ultimo teaser trailer, pubblicato dall'emittente Showtime, dello spin-off Penny Dreadful: City of Angels rivela una terribile profezia.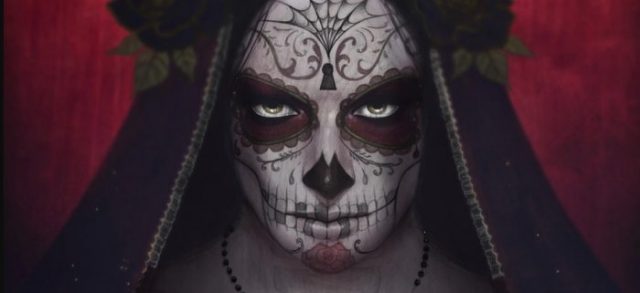 Il promo, che purtroppo dura solo 25 secondi, si apre su una sequenza in cui vediamo l'attrice protagonista, la nostra adorata Natalie Dormer, mentre cammina verso la telecamera.
La sua voce riecheggia per tutta la durata della clip. Le scene a cui le parole della Dormer fanno da sottofondo sono violente, con immagini naziste, dove viene mostrata anche la brutalità della polizia. Infine, l'ultima sequenza vede l'attrice attraversare un campo, con un'ondata di fuoco dietro di lei.
C'è una profezia. Verrà il tempo in cui la nazione combatterà la nazione, quando la razza divorerà la razza, fino a quando non rimarrà neanche un'anima.
Qui sotto potete vedere il trailer rilasciato in rete:
Per chi non lo sapesse o ricordasse, la serie originale di Penny Dreadful è andata in onda per ben per tre stagioni, che si sono svolte nell'Inghilterra vittoriana con molti personaggi horror iconici dell'epoca, apparsi nel corso della serie tv.
Con una nuova ambientazione e un nuovo cast sul piccolo schermo, il teaser trailer ci suggerisce che lo spin-off City of Angels incorporerà il folklore messicano e l'ascesa del nazismo, per creare una svolta più moderna, ma non meno sanguinosa, nella serie horror dal genere soprannaturale.
Creato, scritto e prodotto da John Logan, nel cast del nuovo show Penny Dreadful: City of Angels vedremo: Daniel Zovatto, Natalie Dormer, Nathan Lane, Jessica Garza, Kerry Bishé, Ethan Peck, Adriana Barraza, Michael Gladis, Dominic Sherwood e Johnathan Nieves. Inoltre vedremo anche Piper Perabo, Amy Madigan, Brent Spiner, Lorenza Izzo, Lin Shaye e Adam Rodriguez in ruoli ricorrenti.
La serie televisiva debutterà il 26 aprile su Showtime. Manca dunque sempre meno al suo arrivo.
Che cosa ne pensate?