Capita spesso che attori di Serie Tv diverse finiscano per collaborare in un progetto. Quest'anno vedremo insieme Charlie Hunnam (Sons of Anarchy) e Rami Malek (Mr. Robot). I due attori saranno i protagonisti di Papillon, un film in cui cercheranno di scappare da una delle peggiori colonie carcerarie. Il film è un remake dell'omonima pellicola del 1973 ed è basato su una storia vera, raccontata nell'autobiografia di Henri Charrière.
Vediamo di scoprire qualche dettaglio in più relativamente a questo nuovo film. Charlie Hunnam interpreta Henri Charrière (detto Papillon). Ingiustamente accusato di omicidio, viene spedito nella colonia carceraria sull'Isola del Diavolo. L'obiettivo di Henri è quello di fuggire e trova un alleato: Louis Dega, interpretato da Malek. I due finiranno per sviluppare una forte amicizia.
Nel film incontreremo anche Tommy Flanagan (Chibs in Sons of Anarchy, a fianco di Charlie Hunnam).
Ecco il trailer di Papillon, film con Charlie Hunnam e Rami Malek:
Questo trailer ci permettere di dare un rapido sguardo al modo in cui Dega e Papillon si incontrano per la prima volta e come, progressivamente, finiranno per diventare partners in crime. Questa clip non nasconde l'aspetto violento e i toni cupi della pellicola. Notiamo inoltre i meravigliosi posti in cui sono state fatte le riprese (tra cui Malta e Serbia). Le donne, inoltre, avranno sicuramente notato un dettaglio importante: come in Sons of Anarchy, anche in Papillon vedremo Charlie Hunnam senza maglia.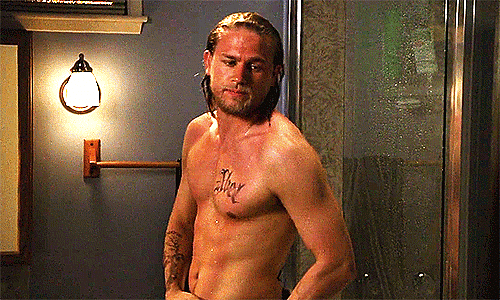 L'anteprima di Papillon è stata trasmessa al Toronto Film Festival lo scorso anno. La pellicola è riuscita a suscitare reazioni positive tra i critici. Ciò che emerge è la chimica tra Hunnam e Malek sul set che, insieme alle loro singole performance, è considerata il punto di forza del film. Tuttavia non mancano alcuni commenti negativi: la violenza manifestata in questo film, secondo alcuni critici, rende Papillon inferiore alla pellicola del 1973.
Per sviluppare la nostra opinione dovremo aspettare qeusta estate. Papillon uscirà nelle sale americane il 24 agosto!