Charlie Hunnam, che ha interpretato Jax Teller in Sons of Anarchy, lavorerà di nuovo con un membro dei SAMCRO. Si tratta di Ryan Hurst, che ha prestato il volto a un caro amico di Jax: Opie Winston. Questa volta non saranno però protagonisti di una Serie Tv. Lavoreranno infatti a un progetto sul grande schermo: l'adattamento cinematografico di A Million Little Pieces, romanzo di James Frey.
I produttori del film non hanno ufficializzato l'entrata di Ryan Hurst nella realizzazione del film. Tuttavia il nome dell'attore compare nella lista del cast presentata da IMDB. Inoltre Sam Taylor-Johnson, direttore del progetto, ha condiviso sui social una foto di Ryan Hurst dal set del film.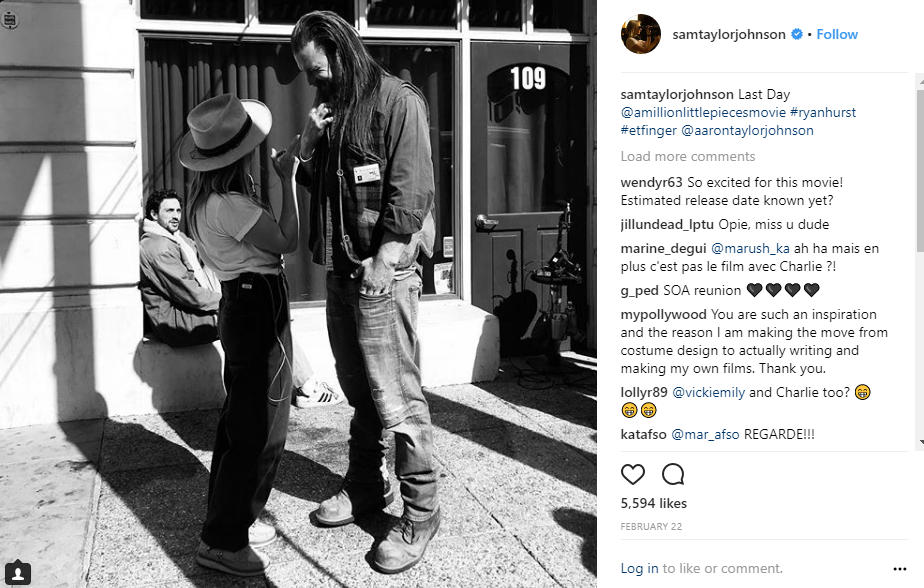 Il film rappresenta un'occasione per vedere Charlie Hunnam e Ryan Hurst di nuovo insieme. L'ultimo ricordo che abbiamo di loro, da fan di Sons of Anarchy, è il momento della morte di Opie. Avvenuta nella quinta stagione della Serie, è stata una delle morti più difficile da superare! Non è chiaro se Charlie Hunnam abbia spinto la produzione per essere affiancato da Ryan Hurst. In ogni caso i fan di Sons of Anarchy saranno ben contenti di rivedere i due attori ancora insieme. La produzione di A Million Little Pieces è attualmente in corso, ma non è stata ancora rilasciata alcuna data di uscita.
Non è la prima volta che Hunnam viene contattato da Sam Taylor-Johnson, direttore di Cinquanta Sfumature di Grigio. L'attore era infatti stato scelto per interpretare Christian Grey, protagonista della saga erotica. Avendo indietreggiato all'ultimo minuto, è stato poi sostituito da Jamie Dornan. Charlie Hunnam e Sam Taylor-Johnson hanno però mantenuto un buon legame e la realizzazione di questo film lo conferma!
Il vuoto che ci ha lasciato la conclusione di Sons of Anarchy non verrà mai colmato, ma vedere di nuovo insieme Jax e Opie non potrà che scaldarci il cuore!