Sta per arrivare il seguito della serie Orphan Black.
The Next Chapter, però, non sarà un progetto televisivo bensì un'audioserie. Tatiana Maslany esce allo scoperto e parla dei nuovi personaggi e di cosa aspettarci da questo nuovo progetto.
È un mezzo nuovo e interessante per questi personaggi. Un'audioserie è un'estensione naturale del progetto originale e mi è sembrato molto sensato propagare la storia in questo modo. La maggior parte del lavoro per differenziare i cloni era incentrato sull'impostazione vocale. Sarà interessante sperimentare diversi accenti e particolarità vocali per rendere i cloni distinguibili anche solo dall'audio. Ci saranno molti nuovi personaggi, fra cui dei nuovi cloni e delle persone a cui essi sono legati, e ancora una volta dei soggetti che cercheranno di controllarli e manipolarli.
Vivi Valdez è il nuovo clone
La Maslany continua a raccontare questa nuova esperienza del nuovo racconto di Orphan Black. Ci presenta perciò uno dei nuovi cloni, Vivi Valdez, all'oscuro della sua storia e perciò della sua identità di clone.
Vivi non è consapevole di essere un clone, e questo è un tema ricorrente della serie: cloni che non sanno di esserlo e che scoprono la propria identità, ha spiegato. È cresciuta con l'idea che altre ragazze le somigliassero e ha pensato si trattasse di amici immaginari. Quindi nel momento in cui inizia a incontrare donne che le somigliano così tanto, e anche Charlotte e tutti gli altri, capisce di dover riconsiderare la verità. Non deve indagare soltanto su un'enorme esplosione, ma anche sulla propria identità e la storia della propria vita.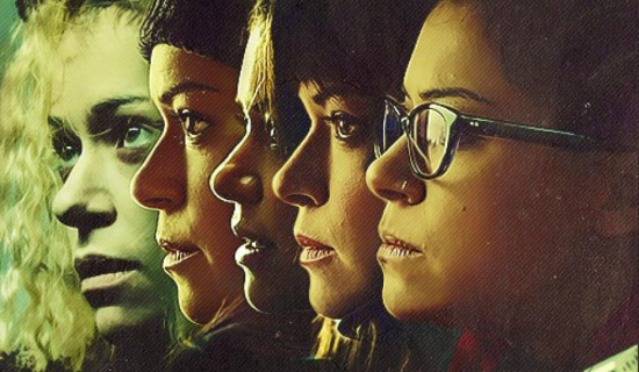 I cloni uniti contro il disastro globale
La storia di questo nuovo capitolo si apre otto anni dopo la fine della serie televisiva. Sarah, Cosima, Alison e tutte le altre cloni dovranno mettersi in gioco per affrontare la minaccia di un disastro globale.
Orphan Black: The Next Chapter sta per essere pubblicato il 12 settembre dalla Temple Street Productions. Grazie collaborazione con Serial Box, la pubblicazione dei dieci episodi che compongono la serie avverrà sull'app del canale con cadenza settimanale.