Nasce una nuova NOW TV: questo il claim che ha accompagnato la giornata di martedi 22 maggio. Durante la giornata, a Milano, sono state presentate tutte le novità relative alla piattaforma: queste innovazioni miglioreranno l'esperienza degli utenti, garantendo un'offerta completa (sport, intrattenimento, cinema e Serie Tv) e rendendo la fruizione dei contenuti più coinvolgente.
NOW TV, l'internet tv di Sky, propone canali live e on demand. La ricchezza dei contenuti può essere apprezzata ovunque e in qualunque momento: sullo schermo del televisore o su quello dello smartphone, seduti sul divano di casa o durante un viaggio, anche all'estero.
Per la presentazione, portata avanti dal direttore di NOW TV Elia Mariani, sono stati allestiti quattro angoli tematici corrispondenti alle quattro aree offerte della piattaforma (Serie Tv, Cinema, Intrattenimento, Sport). I partecipanti potevano inoltre gustare deliziosi drink dal nome delle più seguite Serie Tv in onda su Sky: il tutto servito presso un angolo bar ispirato a Westworld.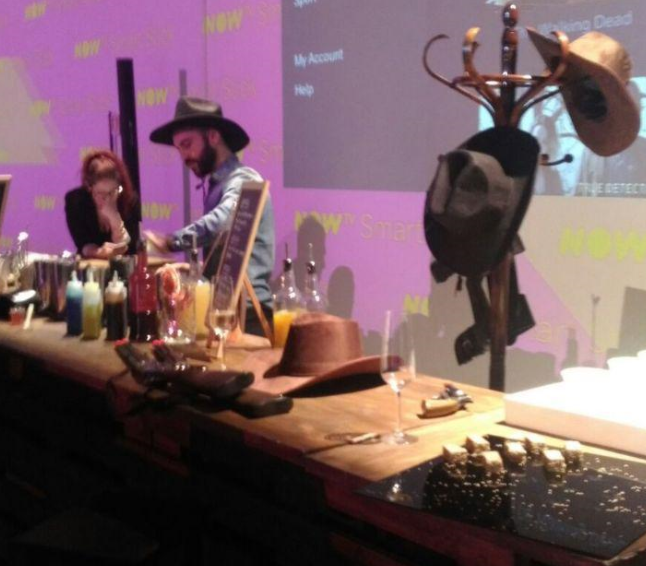 Da giugno (a meno di due anni dal suo lancio) NOW TV si rinnova ulteriormente. Ci sarà una nuova interfaccia grafica, nuove funzionalità per rendere l'esperienza di visione più immersiva e verrà introdotto un nuovo device, lo Smart Stick. Ecco, nel dettaglio, tutte le novità!
UNA NUOVA ESPERIENZA DI VISIONE
Con la nuova grafica verranno ottimizzate le app di tutti i device e la navigazione tra gli oltre 6.500 titoli sarà più rapida. In questo modo verrà semplificata la ricerca di contenuti, ma non solo: sarà più semplice scoprire anche le 30 novità e 7 prime visioni offerte ogni settimana.
Per rendere la visione ancora più coinvolgente, NOW TV introdurrà delle nuove funzionalità. Grazie al Binge Watching si potrà vedere immediatamente l'episodio successivo della Serie Tv che si sta seguendo. La modalità Restart, invece, farà ripartire dall'inizio il programma in onda. Lo Sport Reminder permetterà di sincronizzare il calendario personale con gli eventi sportivi in diretta. Infine, sarà disponible il Download&Play, una funzione che permette di scaricare il contenuto e goderselo senza connessione a internet.
La fruizione dei contenuti di NOW TV sarà disponibile su nuovi device: prima sulle Smart Tv LG, successivamente su Apple Tv, Android Tv e Panasonic.
LA SMART STICK
La Smart Stick è la punta di diamante della nuova NOW TV: 8 cm di lunghezza, leggera e semplice da usare. Può essere portata ovunque e utilizzata su qualsiasi televisione.
La Smart Stick trasforma ogni televisore in una smart tv e può essere controllata anche con il proprio smartphone, grazie alla funzionalità Remote Control. Anche fuori casa, si potranno così godere i programmi in offerta e gli eventi live.
Nei prossimi mesi, la Smart Stick avrà inoltre una funzionalità unica: la Ricerca Vocale. Con la propria voce si potranno così scegliere i programmi da vedere e consultare il ricco catalogo della piattaforma.
Il costo della Smart Stick è di €29,99: comprende un ticket a scelta tra cinema, Serie Tv e intrattenimento per tre mesi, oppure il ticket sport per un mese. L'acquisto sarà possibile dal 30 maggio.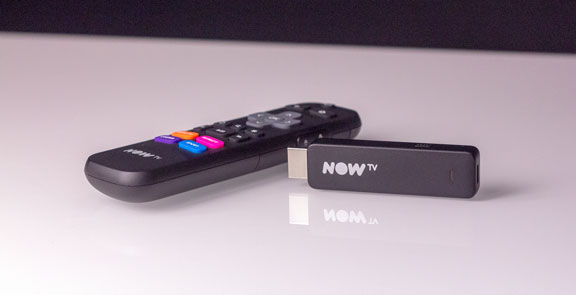 NOW TV GENERATION
Generation è la nuova collezione on demand (intrattenimento e Serie Tv) pensata soprattutto per i cosiddetti "nativi digitali". I contenuti, infatti, sono dedicati alle passioni del pubblico Millennial e della Generazione Z.
Il 7 giugno sarà The Generi a iniziare questa collezione. Questo programma segna il ritorno sulla scena di Maccio Capatonda e sarà un viaggio attraverso i diversi generi cinematografici. La Serie è una nuova produzione Sky e Lotus Production e sarà composta da 8 episodi.
IL MONDO NOW TV
La visione di Now Tv è già possibile su molti dispositivi: Smart Tv, dispositivi tv, game console, tablet, smartphone, computer.
Ecco, nel dettaglio, le offerte dei diversi ticket di Now Tv:
Ticket Cinema – A soli €9.99 al mese, offre 7 nuovi film a settimana, l'accesso a 8 canali Live Sky Cinema e oltre 1000 titoli On Demand (d esempio, i grandi successi Marvel e Disney). Inoltre offre collezioni dedicate alle saghe e alle personalità più impotanti del mondo del cinema.
Ticket Serie Tv – A soli €9.99 al mese, dà accesso alle Serie Tv del momento con nuovi episodi ogni settimana (anche in contemporanea con gli Stati Uniti). Tra esse: Westworld, Game of Thrones, Grey's Anatomy e le produzione originali Sky (Il Miracolo, Gomorra). Inoltre, propone interi cofanetti On Demand e l'accesso a 4 canali Live: Sky Atlantic, Fox, Fox Life e Fox Crime.
Ticket Intrattenimento – A soli €9.99 al mese, offre programmi seguiti (X-Factor), programmi per ragazzi (Riccanza) e i documentari di Sky Arte, History e Nat Geo Wild. Sono inoltre compresi diversi programmi per bambini e 13 canali Live, tra cui Fox Life, Sky Uno, Sky Sport 24.
Questi ticket possono essere acquistati anche in combinazione: due ticket al prezzo di €14.99 al mese o tre ticket al prezzo di €19.99 al mese.
Ticket Sport – Offre 23 canali dedicati allo Sport per le dirette del calcio nazionale e internazionale, i gran premi di MotoGP e Formula 1, le partite dell'NBA e i tornei di Rugby, Golf e Tennis. Questa offerta si adatta alle esigenze degli appassionati: si può scegliere tra il Pass Sport 1 Giorno (€6.99), il Pass Sport 7 Giorni (€10.99) e il Ticket Mensile (€29.99).
Per maggiori informazioni consulta il sito di NOW TV!