Syfy Channel ha ordinato l'episodio pilota di Nightflyers, la nuova Serie Tv tratta all'omonimo racconto di George R.R. Martin, il creatore di Game Of Thrones.
È passato solo un mese dall'annuncio agli che la rete via cavo Syfy aveva in programma di creare un nuovo show ispirato al drammatico racconto sci-fi Nightflyers dello scrittore G.R.R. Martin. Il racconto è stato scritto per la rivista di fantascienza Analog nel 1980 (in Italia è stato inserito nella raccolta antologica I re di sabbia, Mondadori 2006, di cui consiglio caldamente la lettura per gli amanti del genere) e ne è stato tratto un film nel 1987, Misteriose forme di vita, di cui potete vedere una locandina qui sotto.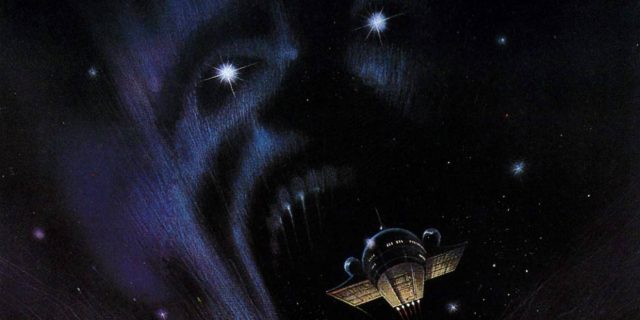 La storia è un thriller/horror psicologico ambientato sull'astronave Nightflyers, la cui una ciurma ha il compito di rintracciare l'entità aliena Volcryn che sperano possa salvare la Terra, ormai sull'orlo dell'estinzione. L'equipaggio è composto da pochi elementi molto affiatati tra loro e tutti dotati di conoscenze e talenti essenziali alla missione; a guidarli il misterioso e solitario capitano Royd Eris. Ma durante la missione nel profondo spazio le cose non andranno come previsto e quando orrori indicibili e letali si manifestano, l'equipaggio inizierà a dubitare di se stesso mentre la sopravvivenza del pianeta si rivela più ardua di quanto chiunque avesse mai potuto pensare.
Il racconto Nightflyers verrà adattato per la Tv da Jeff Buhler (Prossima fermata: l'inferno) mentre in veste di produttore troviamo Robert Jaffe, autore della sceneggiatura di Misteriose forme di vita. A differenza di Martin che non parteciperà in alcun modo allo show, visti i suoi numerosi impegni con altri progetti per la TV e l'attesissimo sesto libro della saga Il Trono di Spade, The Winds of Winter.
 Bill McGoldrick, dirigente di NBCUniversal Cable Entertainmentin ha dichiarato in un comunicato:
Non vediamo l'ora di immergerci nel freddo mondo creato da George R.R. Martin, Nightflyers. Il copione che Jeff ci ha consegnato racchiude questa classica storia fantascientifica adattata a una piattaforma in cui possiamo realmente esplorare le profondità della follia.
Ci aspettiamo grandi cose da Nightflyers e vi terremo aggiornati su tutti i futuri sviluppi dello show.