Tutti noi conosciamo George R. R. Martin per essere l'autore della saga letteraria da cui è nato Game of Thrones. Ma non è l'unico contenuto televisivo nato dalle sue opere: l'autore ha anche scritto un racconto, da cui Syfy ha tratto una serie tv, Nightflyers.
Nightflyers non ha però avuto lo stesso successo di Game of Thrones: la Syfy ha infatti deciso di cancellare la serie tv dopo una sola stagione a causa dei bassi risultati degli ascolti.
Basato su un racconto di Martin, questa serie tv è stata una sfida per Syfy, canale via cavo della NBC Universal, poiché è stata la serie più costosa che ha prodotto finora. Il network ha cercato inoltre di stimolare l'interesse riducendo i contenuti pubblicitari e rilasciando l'intera stagione nello stesso momento sulle sue piattaforme digitali. Purtroppo però la serie tv non ha riscosso il successo sperato.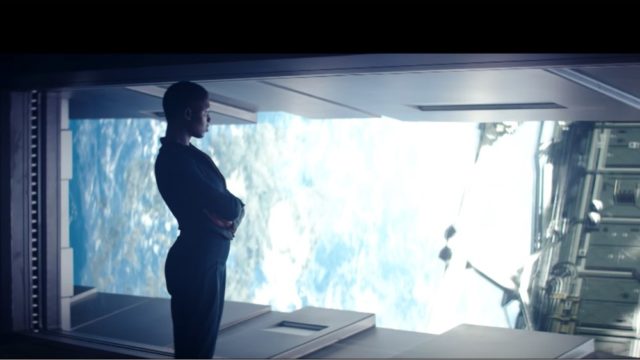 Nightflyers è ambientata nell'anno 2093. Protagonista è un equipaggio di otto scienziati e un uomo dai poteri telepatici, su un'astronave chiamata The Nightflyer. Il gruppo parte per una spedizione per scoprire e creare contatti con vite aliene, nel tentativo di salvare la Terra. Tuttavia presto si verificano eventi terribili e violenti, e quindi i membri dell'equipaggio cominciano a dubitare l'uno dell'altro. Il loro cameratismo si trasforma dunque in una lotta per la sopravvivenza.
Nel cast troviamo Eoin Macken (Karl D'Branin), David Ajala (Roy Eris), Jodie Turner-Smith (Melantha Jhirl), Angus Sampson (Rowan), Sam Strike (Thale), Maya Eshet (Lommie Thorne), Brian F. O'Bryne (Auggie) e Gretchen Mol (Agatha Matheson).
Dopo questa cancellazione, le rimanenti serie tv di Syfy comprendono Killjoys, Van Helsing, The Magicians, Krypton e Wynonna Earp.
Se volete recuperare questa serie tv, la prima (e ora unica) stagione di Nightflyers è disponibile sul catalogo di Netflix Italia.