Newtype (Gekkan Nyūtaipu, "Newtype mensile") è una rivista giapponese dedicata a tutto il settore legato a manga e anime. Il primo numero risale all'8 marzo 1985. Possiede anche un'edizione coreana (Newtype Korea) e, fino al febbraio 2008, ne aveva anche una statunitense (Newtype USA). Esistono anche pubblicazioni spin-off di Newtype in Giappone, come Newtype Hero/Newtype the Live, che sono dedicate a tokusatsu (un termine giapponese per film d'azione o dramma televisivo che usa molti effetti speciali.) e NewWORDS (orientate verso un mercato adulto più maturo), oltre a numerose versioni limitate (come come Clamp Newtype).
Il nome della testata viene dalla storica serie animata Gundam, in cui i newtype sono esseri umani giunti ad uno stadio dell'evoluzione successivo a quello attuale. La rivista ha pubblicato una classifica dei migliori personaggi femminili dell'ultimo decennio e il risultato è questo qui:
30. Rei Ayanami (Rebuild of Evangelion)
29. Meiko Honma (Anohana)
28. Tamako Kitashirakawa (Tamako Market
27. Rin Shibuya (The [email protected] Cinderella Girls)
26. Chaika Trabant (Chaika – The Coffin Princess)
25. Mumei (Kabaneri of the Iron Fortress)
24. Ryuko Matoi (Kill la Kill)
23. Freyja Wion (Macross Delta)
22. Sinon (Sword Art Online)
21. Eru Chitanda (Hyouka)
20. Hitagi Senjougahara (Monogatari)
19. Sakura Matou (Fate/stay night)
18. C.C. (Code Geass)
17. Rem (Re:Zero)
16. Shinobu Oshino (Monogatari)
15. Shiki Ryouji (Kara no Kyoukai)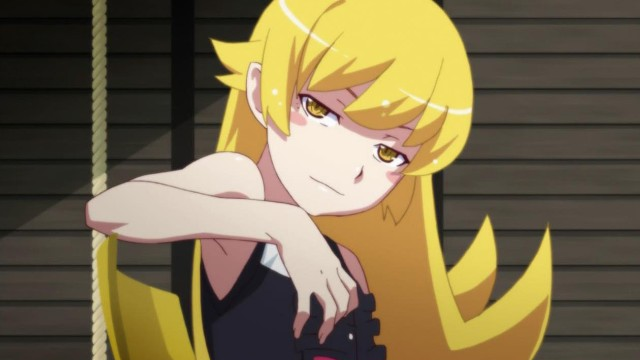 14. Kyouka Izumi (Bungo Stray Dogs)
13. Haruka Amami (The [email protected])
12. Tokaku Azuma (Akuma no Riddle)
11. Morgiana (Magi)
10. Homura Akemi (Puella Magi Madoka Magica)
9. Inori Yuzuriha (Guilty Crown)
8. Tsubasa Hanekawa (Monogatari)
7. Rin Tohasaka (Fate/stay night)
6. Mikasa Ackermann (L'Attacco dei Giganti)
5. Mio Akiyama (K-ON!)
4. Sheryl Nome (Macross Frontier)
3. Yui Hirasawa (K-ON!)
2. Asuna (Sword Art Online)
1. Saber (Fate/stay night)
Siete d'accordo con questa classifica? Avreste preferito qualche altro personaggio piuttosto che un altro? Fateci sapere la vostra.