Grandi cambiamenti in vista nella prossima stagione di "Legends of Tomorrow" (in onda a partire dal 13 ottobre negli USA): alcuni dei personaggi più amati della prima stagione ci lasceranno, mentre altri supereroi saranno presentati nel corso della stagione.
In ottobre dovremo dire addio a Ciara Renée, la Hawkgirl  della prima stagione, e a Falk Hentschel, che interpretava Hawkman: i due attori  non faranno parte del nuovo cast, dato che il compito dei loro personaggi si è esaurito con la sconfitta di Vandal Savage e una loro presenza fissa avrebbe rischiato di appesantire troppo la trama.
Ciò non significa necessariamente che non vedremo più Hawkman e Hawkgirl, ma di certo entreranno in scena molto più raramente.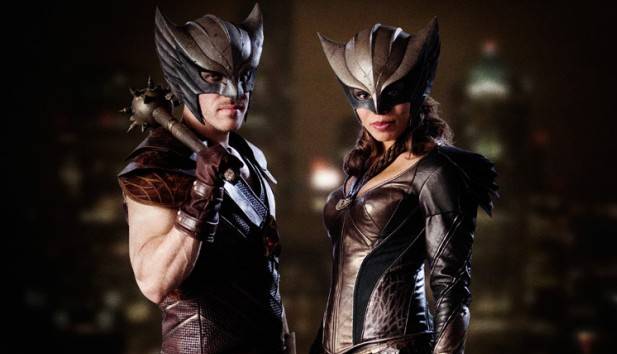 Cattive notizie anche per i fan di Wentworth Miller (il nome non vi dice niente? Ma come, è Michael  Scofield, il protagonista di "Prison Break"!), alias Capitan Cold: le sue apparizioni nella prossima stagione saranno con molta probabilità ridotte a qualche sporadico cameo.
Per quanto riguarda le new entry, è stata confermata l'introduzione a regular di Citizen Steel/ Nathan Haywood, che sarà interpretato da Nick Zano (noto per aver recitato in diverse serie TV di successo, ad esempio "2 Broke Girls", "Le cose che amo di te" e "Cougar Town").
Nel fumetto Nathan Haywood, rimasto senza una gamba a causa di un incidente, ha acquisito una forza straordinaria  dopo essere stato contaminato dal sangue infetto di Reichsmark, membro del Fourth Reich mandato da Vandal Savage per ucciderlo.
Nella nuova stagione vedremo anche Vixen, la supereroina che può assumere i poteri e le capacità di qualsiasi animale già apparsa in "Arrow", dove  era interpretata da Megalyn Echikunwoke. Purtroppo Megalyn non potrà partecipare alla seconda stagione di "Legends of Tomorrow", quindi è stato necessario un recast: Vixen sarà interpretata da Maisie Richardson-Sellers .
Sceneggiare una serie TV basata sui viaggi nel tempo  e dimensioni parallele ha però dei vantaggi, non ultimo quello di poter trovare una scusa accettabile per i cambi di attore senza dover rinunciare al personaggio: l'alter ego di Vixen in  " Legends of Tomorrow " non sarà Mari Mc Cabe come in "Arrow", bensì sua nonna Amaya Jiwe.
C'è poi un piccolo mistero riguardo all'arrivo di Patrik Adams: è stato inserito nel cast, ma chi interpreterà?
I responsabili del network "The CW" hanno la bocca cucita: si sono limitati a dire che Adams sarà un personaggio DC molto amato e "divertente" , fin dalla prima puntata della nuova stagione. Chissà chi sarà?