Debuttato il sette settembre 2016 in Italia, trasmesso su Sky Atlantic, The affair promette di essere la serie televisiva dell'anno nel nostro paese, dopo un'attesa di ben due anni.
L'episodio pilota, infatti, era stato diffuso per la prima volta negli Stati Uniti il 12 ottobre 2014 su YouTube e altre piattaforme, mentre ora questo show, dalla trama intricata ed avvincente, può essere visto dagli americani sulla rete televisiva Showtime.
Creato da da Sarah Treem e Hagai Lev (gli stessi di In Treatment, per intenderci) è un show ricco di colpi di scena, bugie, relazioni segrete e caratterizzata da forti scene di erotismo. Una storia ben costruita e impossibile da definire, in quanto possiede le caratteristiche proprie di un giallo, di un thriller e il tutto prende vita da un relazione clandestina, quindi, è presente anche l'elemento rosa.
La trama è presto detta, riguarda infatti le vicende di Noah Solloway, interpretato da Dominic West, insegnante in una scuola pubblica, autore di un romanzo e marito della facoltosa Helen, interpretata da Maura Tierney. Mentre Ruth Wilson veste i panni di Alison Lockhart, cameriera in una tavola calda, distrutta dalla morte del figlio ancora piccolo, è sposata con Cole Lockhart (interpretato da Joshua Jackson). I due protagonisti instaurano una relazione extraconiugale e la loro avventura viene ricostruita in flashback attraverso i loro distinti punti di vista, quando, anni dopo, vengono interrogati riguardo un omicidio avvenuto nel periodo della loro relazione.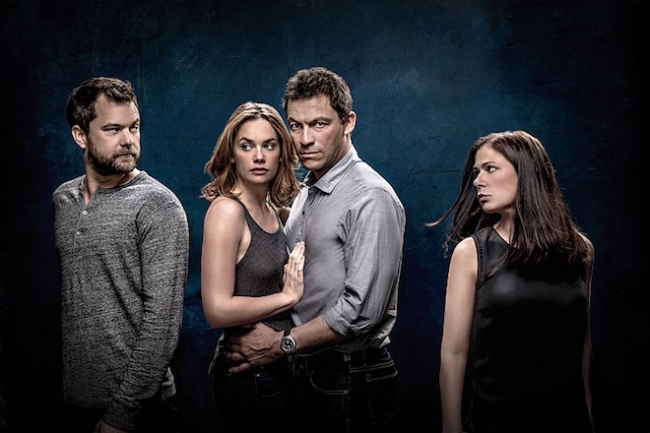 The Affair è già stato premiato come serie drammatica ai Golden Globe e, in preparazione per la terza stagione, prepara un cast davvero esplosivo. Hanno, infatti, recentemente preso parte alla serie TV Jonathan Cake, che abbiamo già apprezzato in Desperate Housewives, e Guy Burnet, con due ruoli ricorrenti.
Cake interpreterà il capo e la nuova fiamma di Whitney (Julia Goldani Telles), figlia di Noah ed Helen. Mentre Burnet sarà Mike Cornwall, un seduttore seriale e laureando che incrocerà la sua strada con quella di Noah.
A quanto pare sarà una terza stagione esplosiva, noi iniziamo a goderci la prima!