# #
Come vi avevamo già annunciato il mese scorso per quanto riguarda le novità in uscita per il mese di aprile su Netflix (che potete trovare benissimo qui) adesso siamo pronti a passare in rassegna, solo per voi Serie Tv addicted, tutto quello che vi aspetta per il mese di Maggio.
# #
Iniziate a declinare ogni invito, la sessione estiva si avvicina, i ragazzi fuori sede sognano il mare e le vacanze, allora addio vita sociale, siamo pronti per un maggio ricco di novità!
Iniziamo con le Serie Tv Originali
SENSE8 – la seconda stagione dal 05 maggio
# #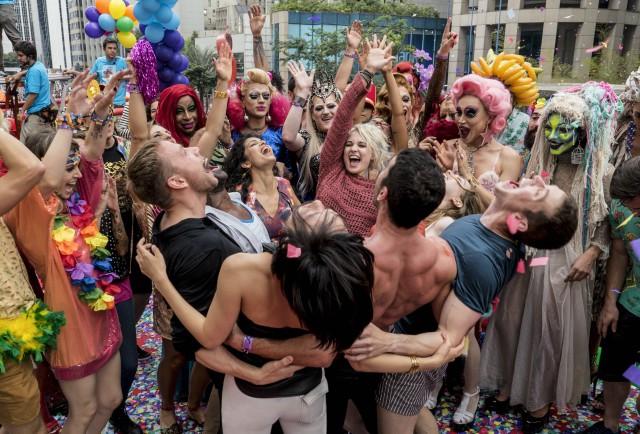 Nomi (Jamie Clayton), Capheus (Aml Ameen), Wolfgang (Max Riemelt), Lito (Miguel Ángel Silvestre), Will (Brian J. Smith), Kala (Tina Desai), Riley (Tuppence Middleton) e Sun (Bae Doona) sono uniti da una connessione profonda e misteriosa. Devono ancora abituarsi e imparare a gestire le proprie abilità e capire perché le loro vite sono a rischio.
MASTER OF NONE – la seconda stagione dal 12 maggio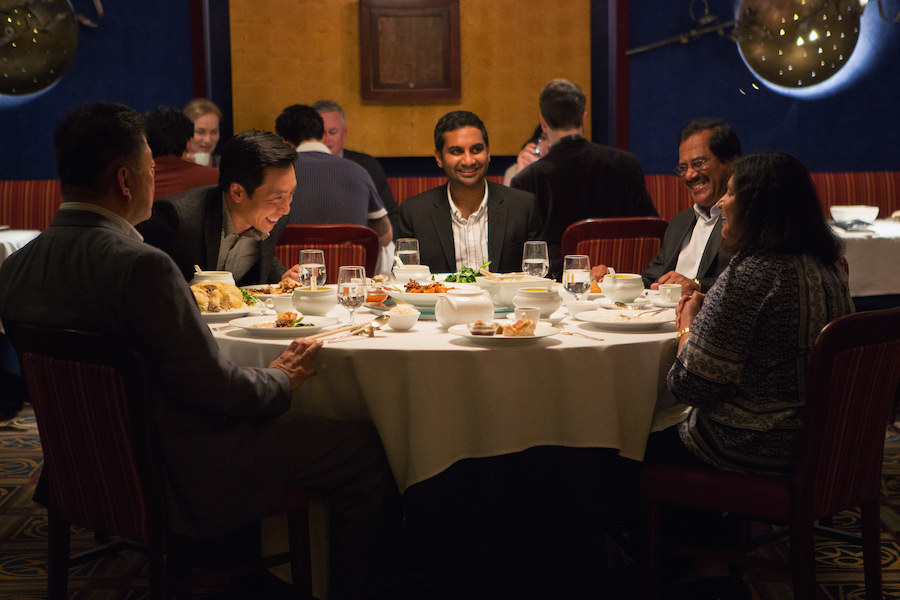 Master of None racconta la vita di Dev (Aziz Ansari), figlio di immigrati indiani che cerca di sfondare come attore nella frenetica New York. Nella seconda stagione, Dev tornerà a casa alla fine di un viaggio che lo ha portato in giro per l'Europa. Dopo aver ripreso possesso della sua vita a New York, affronterà i problemi da cui era fuggito.
ANNE – la prima stagione dal 12 maggio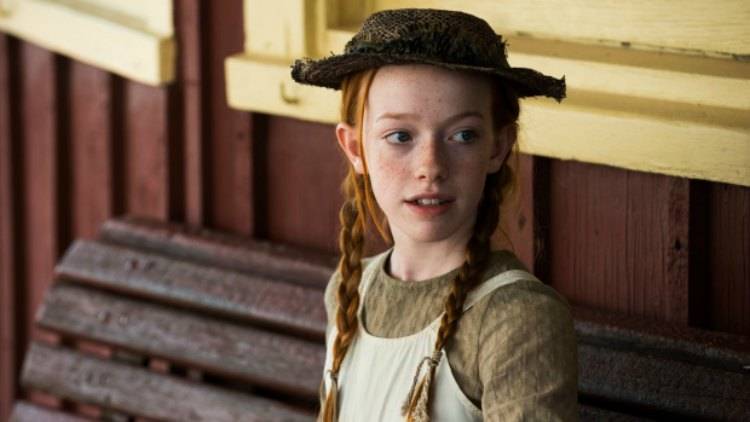 Anna dai capelli rossi racconta la storia di Anne, una ragazzina che, dopo aver vissuto in orfanotrofi, è adottata dai due anziani fratelli Marilla e Matthew Cuthbert. La piccola Anne cambierà le loro vite e quella della cittadina in cui vivono con il suo spirito unico, il suo ingegno e la sua brillante immaginazione.
UNBREAKABLE KIMMY SCHMIDT – la terza stagione dal 19 maggio
Kimmy sembra aver riallacciato i rapporti con la madre (Lisa Kudrow); Titus, dopo una breve visita a Titusville e dopo aver parlato con un astronauta fallito, decide di andare a Miami per imbarcarsi sulla nave da crociera; Jacqueline ha ritrovato la felicità grazie a Russ; Lillian continua la sua battaglia contro gli hipster e considera l'idea di candidarsi a sindaco.
Ecco il trailer:
BLOODLINE – la terza stagione dal 26 maggio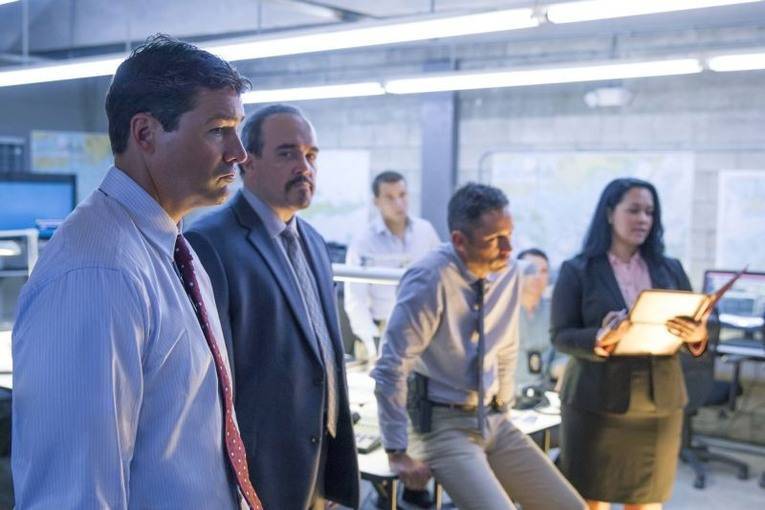 I Rayburn sono una famiglia dalla reputazione impeccabile di fronte alla loro comunità, nell'arcipelago delle Florida Keys. Quando Danny, considerato la "pecora nera" della famiglia, torna in città per il 45º anniversario della locanda gestita dai genitori, minaccia di rivelare oscuri segreti.
F IS FOR FAMILY – la seconda stagione dal 30 maggio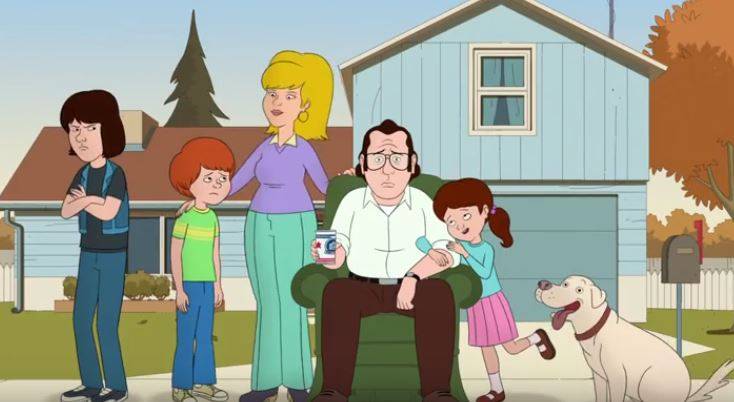 Negli Stati Uniti degli anni '70, in un quartiere della classe media, vive la famiglia Murphy composta da: Frank, un padre di famiglia tradizionalista, Sue ed i loro tre figli: Kevin, Maureen e Bill. La Serie narra le varie vicissitudini della famiglia e tutti i loro vari problemi a casa, a scuola, sul lavoro e con i vicini di casa
FILM ORIGINALI NETFLIX
IN THE SHADOW OF IRIS – dal 1 maggio
HANDSOME: UN GIALLO NETFLIX – dal 5 maggio
MINDHORN – dal 12 maggio
SAHARA – dal 12 maggio
BLAME! – dal 19 maggio
WAR MACHINE – dal 26 maggio
SHOW COMICI ORIGINALI NETFLIX
TRACY MORGAN: STAYING ALIVE – dal 16 maggio
HASAN MINHAJ: HOMECOMING KING – dal 23 maggio
SARAH SILVERMAN A SPECK OF DUST – dal 30 maggio
MARIA BAMFORD: OLD BABY – dal 2 maggio
NORM MACDONALD: HITLER'S DOG, GOSSIP AND TRICKERY – dal 9 maggio
CHELSEA – la seconda stagione 2 ogni venerdì
DOCUMENTARI ORIGINALI NETFLIX
GENERAZIONE MARTE – dal 05 maggio
GET ME ROGER STONE – dal 12 maggio
LAERTE-SE – 19 maggio
THE KEEPERS – dal 19 maggio
JOSHUA: TEENAGER VS. SUPERPOWER – dal 26 maggio
LE SERIE ORIGINALI NETFLIX PER I PIÙ PICCOLI
BAZOOPS! – la terza stagione dal 5 maggio