Due potenze dell'intrattenimento hanno deciso di iniziare una collaborazione importante: stiamo parlando di Netflix e Nickelodeon.
Le due aziende hanno firmato un accordo promettendo una serie di nuovi progetti, tra cui uno spin-off di SpongeBob SquarePants. Questi è stato trasmesso per la prima volta su Nickelodeon nel 1999 e vent'anni dopo è diventato un fenomeno della cultura pop. Lo show è stato costantemente popolare in TV, ma è stato anche trasformato come film, fumetti, videogiochi e persino uno spettacolo musical per il teatro.
Nel 2020 uscirà un terzo film, ossia SpongeBob: Sponge on the Run.
Il sito The Verge riferisce che Netflix e Nickelodeon hanno firmato un accordo pluriennale, stimato 200 milioni di dollari. Come parte dell'accordo, la prima azienda produrrà programmi TV e film originali di proprietà Nickelodeon esistenti, tra cui SpongeBob Squarepants.
Lo spin-off non confermato di Squidward sarebbe un "progetto basato sulla musica" sul famoso polpo. Recentemente, la piattaforma streaming ha acquisito i diritti su molte altre popolari proprietà targate Nickelodeon. Come parte del nuovo accordo, Netflix produrrà contenuti basati su franchising nuovi ed esistenti. Tuttavia, questo accordo non significa che l'azienda abbia garantito i diritti di streaming a tutti i 20 anni di episodi di SpongeBob.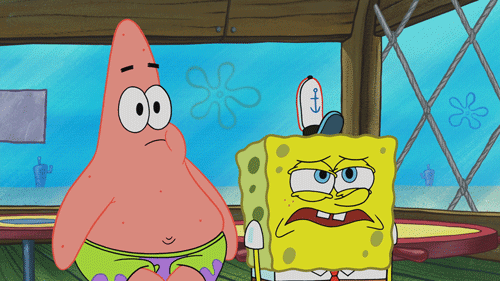 Con l'ascesa di nuovi servizi streaming ha senso che Netflix sia desideroso di fare nuovi affari. L'accordo è una grande vittoria per l'azienda.
Mentre Netflix ha una vasta gamma per offerte di intrattenimento, dalle rom-com agli show horror, i bambini e le famiglie sono una fetta importante nel mercato dello streaming.
Nickelodeon è una potenza nell'industria dell'intrattenimento per i più piccoli e l'accordo potrebbe portare nuovi clienti alla piattaforma.
Ciò include quelle persone che vogliono vedere Rugrats, Danny Phantom o altri preferiti del passato provenienti da Nickelodeon.
Che cosa ne pensate di questo accordo?