La metropolitana a Milano diventa un vero e proprio arcobaleno grazie a Netflix. Giugno è il mese del Pride e in occasione dell'evento che si terrà sabato a Milano, la piattaforma (che lo sponsorizza ufficialmente) ha decorato la metro di Milano. Ci troviamo nella metro 1 di Porta Venezia, dove al grido di "Rainbow is The New Black", Netflix ha tappezzato di poster anche le fermate e le panchine degli autobus.
I poster raffigurano le coppie LGBT presenti in alcune Serie Tv originali Netflix, da Sense8 a Black Mirror passando per Grace e Frankie e Orange Is The New Black, abbiamo: Robert e Sol, Nomi e Amanita, Sophia e Crystal, Kelly e Yorkie. La dicitura su ogni poster è la stessa "Non esistono" a sottolinare le parole del ministro Fontana, nuovo Ministro per le politiche per la famiglia. Per l'occasione Netflix ha pubblicato anche un video che vi mettiamo qui sotto:
L'amore è di tutti. Buon Pride! pic.twitter.com/GOHmH5rTHE

— Netflix Italia (@NetflixIT) June 24, 2018
Come si evince dal sito ufficiale del Milano Pride questa occasione "è prima di tutto la manifestazione dell'orgoglio delle persone gay, lesbiche, bisessuali, transessuali, asessuali, intersessuali e queer: una straordinaria festa di libertà resa possibile dal lavoro congiunto di istituzioni pubbliche, associazioni e realtà commerciali oltre che, naturalmente, dalla partecipazione di migliaia di persone. Per questa ricorrenza la parata viene preceduta da una settimana di iniziative organizzate dalla comunità LGBT, concentrate soprattutto nel quartiere di Porta Venezia: la Milano Pride Week, un'occasione di incontro e di divertimento per l'intera città.
Porta Venezia, storico luogo di ritrovo della comunità LGBT, che qui si ritrova e trascorre le sue serate, diventa il centro culturale e ricreativo per tutta la settimana della #PrideWeek. Un contesto che si caratterizza da sempre per la sua doppia anima commerciale e multiculturale e la cui ricchezza può essere ben rappresentata dalla molteplicità dei colori dell'Arcobaleno. La parata del #MilanoPride e la #PrideWeek nascono da un progetto proposto dalla commissione Pride del C.I.G. Arcigay Milano in collaborazione con le associazione LGBT+ del Coordinamento Arcobaleno."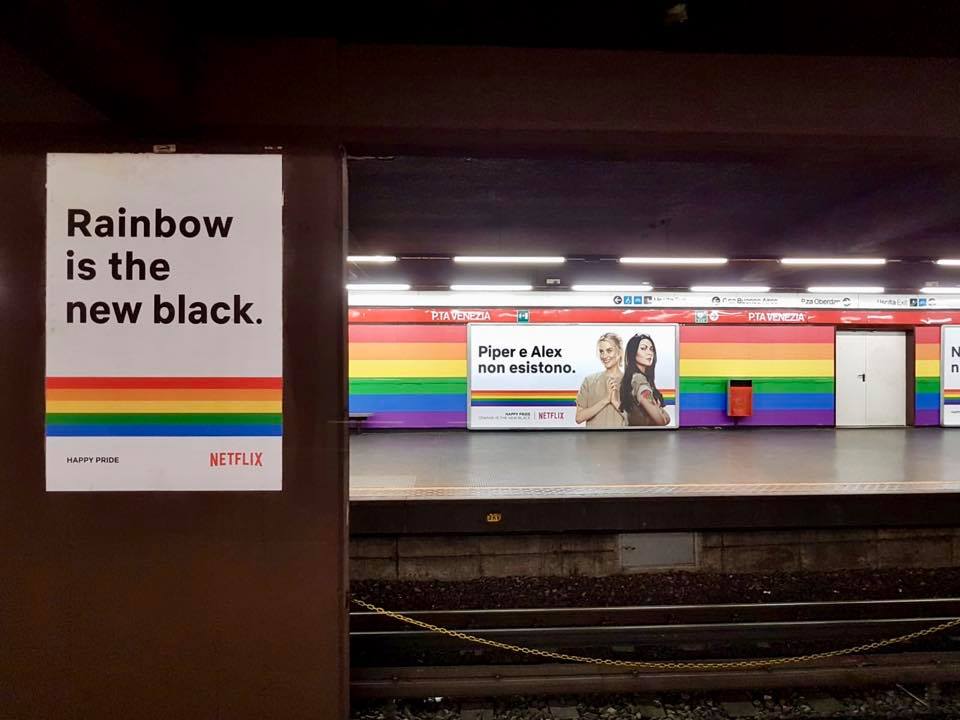 L'evento si terrà sabato 30 giugno dalle 15:00 in piazza Duca d'Aosta, la parata inizierà alle 16:00.