Al momento la piattaforma streaming Netflix sta fungendo da casa per la docuserie dedicata al serial killer Ted Bundy e, in futuro, lo diventerà anche per il film con protagonista Zac Efron. L'azienda ha infatti siglato un accordo con Voltage Pictures, che ha prodotto il film.
La pellicola non ha ancora debuttato nei cinema, a differenza della docuserie di Netflix che è stata rilasciata per il trentesimo anniversario della morte di Bundy. Il film è stato, per adesso, mostrato durante il Sundance Film Festival e ha ricevuto per la maggior parte critiche positive; lo stesso Efron ha ricevuto complimenti per come ha interpretato la figura del protagonista.
A differenza della docuserie di Netflix, il film mostra le vicende di quel periodo da una prospettiva diversa, ovvero tramite gli occhi della fidanzata di Bundy, Elizabeth Kloepfer, interpretata da Lily Collins, la quale per anni ha fatto fatica ad accettare la realtà dei fatti.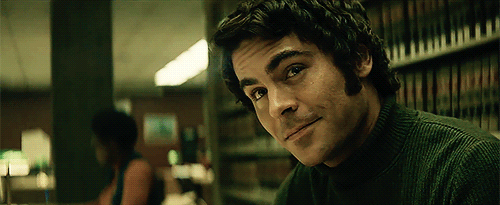 Secondo quanto riportato da The Hollywood Reporter, Netflix è riuscita a ottenere i diritti per la distribuzione in America e internazionale per ben 9 milioni di dollari. Una cifra sicuramente da capogiro.
Per l'attore Zac Efron questo film segnerà il punto di svolta per la sua carriera cinematografica; dal suo debutto con High School Musical, Efron si è infatti dedicato negli ultimi anni  a film per lo più dal genere comedy. Inoltre, come ha dichiarato l'attore stesso in diverse interviste, Ted Bundy era considerata come una "brava persona" da coloro che lo conoscevano, fino al momento della scoperta degli omicidi.
Attualmente non si ha ancora una data di debutto per il film dal titolo Extremely Wicked, Shockingly Evil and Vile, ma possiamo immaginare che sarà un titolo che il pubblico aspetterà con grande attesa.