La NBC, che in questi giorni ha preso la sua decisione su The Night Shift (cliccate qui per saperne di più), ha dato il via per la realizzazione dell'episodio pilota che vedrà come protagonista Nancy Drew, protagonista di una serie di romanzi gialli pubblicati negli Stati Uniti d'America negli anni trenta e in Italia negli anni settanta. I libri sono stati scritti da un gruppo di autori appartenenti alla Stratemayer Syndacate sotto lo pseudonimo di Carolyn Keene.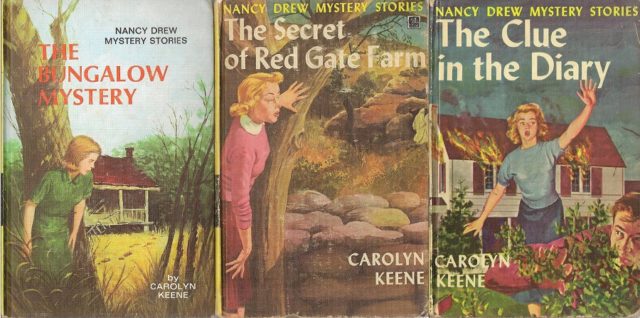 La nuova Serie Tv andrà in onda sulla NBC  e avrà come protagonista una Nancy Drew tra i 40 e i 50 anni e non sarà una detective. La protagonista sarà l'autrice di alcuni famosi romanzi scritti quando era una ragazzina. Ovviamente, questa nuova Nancy verrà coinvolta in una serie di misteri insieme alle sue due amiche di infanzia che ispirarono i suoi libri.
La nuova Serie Tv creata da Tony Phelan (Grey's Anatomy, Madame Secretary) e Joan Rater (Doubt, Madame Secretary), aveva già avuto la possibilità di essere mandata in onda nel 2016, ma il progetto non andò in porto. La versione della CBS prevedeva una versione più anziana e più saggia della protagonista, detective della polizia di New York. Il progetto aveva come protagonista l'attrice Sarah Shahi (The L World, Person of Interest), che però non prenderà parte alla nuova Serie.
Joan Rater, realizzatrice anche del progetto della CBS insieme a Phelan, ha detto:
Abbiamo girato un episodio pilota e abbiamo cercato di dimenticarcene, ma non ci siamo riusciti. Amavamo molto i personaggi, ma sapevamo di dovere trovare un'idea nuova e diversa questa volta.
La nuova Serie Tv basata sui romanzi con protagonista Nancy Drew non ha ancora una data di uscita, ma vi terremo aggiornati!