# #
Se per tutti noi comuni mortali le vacanze estive devono ancora cominciare, per Shonda Rhimes a Hollywood sono appena finite.
Qualcosa si sta muovendo.
Scandal e How To Get Away With Murder si stanno svegliando dalle vacanze e a breve inizieranno le riprese delle prossime stagioni. Shonda Rhimes stupisce sempre, anche in un normalissimo giorno di metà Luglio.
# #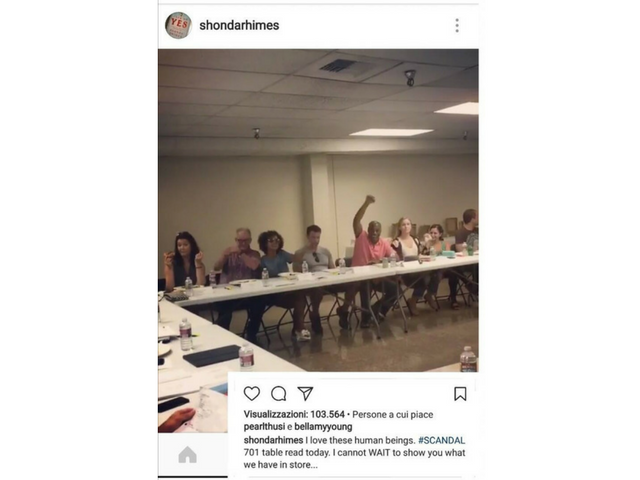 Le pagine Instagram dei protagonisti di Scandal e di Shonda stessa si sono riempite di foto della squadra riunita.
# #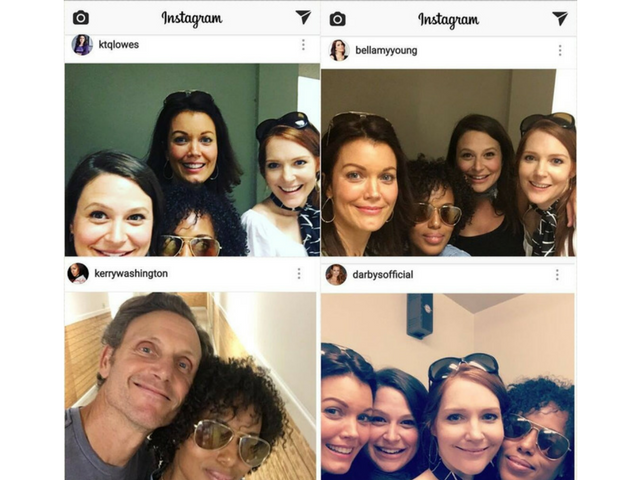 Da quanto si capisce da un boomerang sul profilo ufficiale della sceneggiatrice ieri c'è stato un "table read" della prima puntata della settima e ultima stagione di quel delirio che è Scandal. Per chi non l'avesse finito di vedere, la prossima settimana saranno trasmesse le ultime due puntate della sesta stagione su FoxLife.
I profili sono pieni di selfie tra i vari protagonisti con didascalie che vanno dal dire quanto siano contenti di essere tornati a lavorare insieme al fare battute sulla segretezza del table read.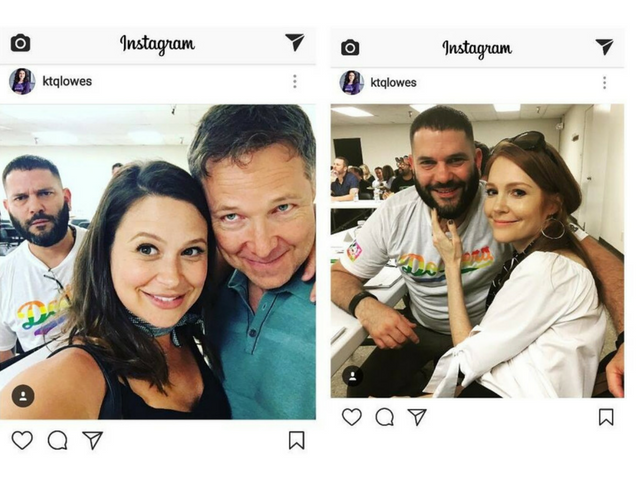 Gli Hastag si sprecano: #scandal #finaleseason #gladiators e chi più ne più ne metta.
Per quanto riguarda How To Get Away With Murder abbiamo ricevuto solamente un piccolo indizio regalatoci direttamente da quel bello e dannato di Frank Delfino, the real Charlie Weber.
La foto sul social compare prima sul profilo di Charlie e poi viene condivisa direttamente dal profilo ufficiale della Serie, ma quello che ci basta sapere è tutto nelle poche parole della didascalia di Charlie Weber "Let's get this on!!!". Anche in How To Get Away With Murder le cose si stanno muovendo nella direzione che piace a noi.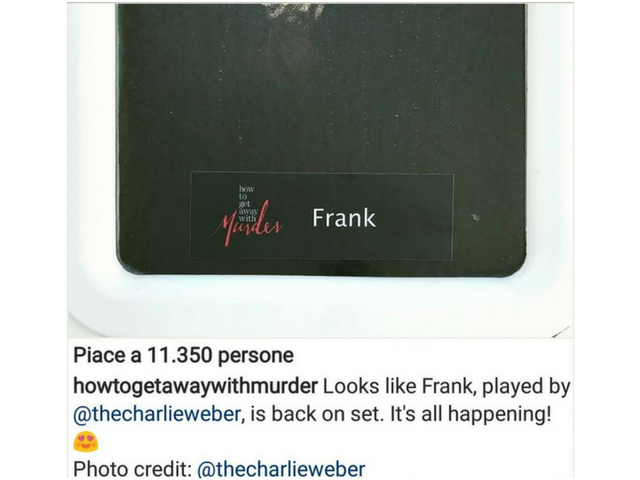 Sono piccoli indizi che fanno capire che, mentre noi ad Agosto saremo a rosolarci al sole da qualche parte, Shonda Rhimes sarà in giro per il mondo a girare qualcosa che ci farà di nuovo innamorare.