Millie Bobby Brown ha solo quindici anni, ma è riuscita a raggiungere una grande fama grazie alla fortunata serie tv Stranger Things. È stata infatti la star più giovane a essere stata candidata agli Emmy e a diventare un'ambasciatrice dell'Unicef. Ora come ora è una delle attrici più richieste e infatti ha debuttato da poco al cinema nel film action Godzilla II – King of the Monsters. La sua celebrità le sta aprendo molte porte e le sta facendo vivere la vita che tutte le ragazzine della sua vita sognano. La giovane attrice britannica però ha dovuto anche affrontare diverse polemiche che l'hanno travolta per via di alcuni atteggiamenti "da donna vissuta" che avrebbero fatto infuriare i fan (leggi qui per saperne di più).
Ma prima di diventare una star grazie a Stranger Things, Millie aveva cercato di farsi notare facendo dei cameo in diverse serie tv di successo!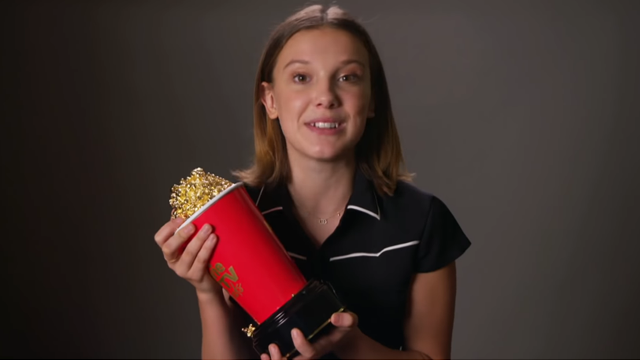 Nel 2013 infatti ha recitato in due episodi dello spin-off di una serie tv molto famosa, Once Upon a Time. Nella prima e nella quinta puntata di Once Upon a Time in Wonderland la piccola Millie è stata la giovane Alice in diversi flashback. Se non l'avete riconosciuta, non rimproveratevi per questo perché era davvero diversa da come l'avete conosciuta in Stranger Things. Aveva infatti una lunga chioma e un visino davvero dolce, diverso da quello duro di Eleven.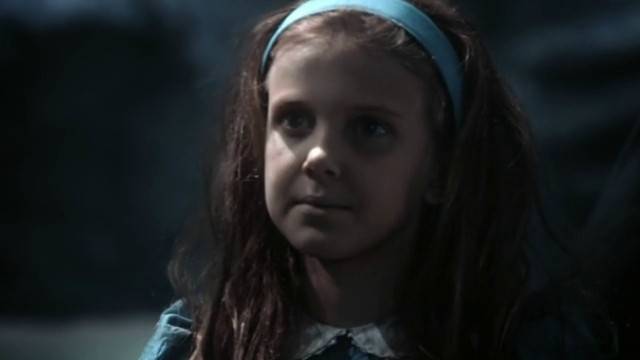 Ma questo non è stato l'unico show in cui ha fatto una piccola parte prima di diventare famosa!
È stata anche la protagonista di una puntata dell'undicesima stagione del famoso medical drama, Grey's Anatomy. Nell'episodio intitolato I Feel the Earth Move la ragazzina ha mostrato quanto fosse brava a calarsi nei panni di un'intrepida eroina. Ha interpretato infatti il personaggio di Ruby che si vede costretta a chiamare i soccorsi perché sua madre è rimasta ferita in un terribile terremoto. In una scena al cardiopalma la ragazzina, seguendo le indicazioni che riceve per telefono da Owen e Amelia, riesce a mettere in salvo la mamma mentre attende l'arrivo dei soccorsi.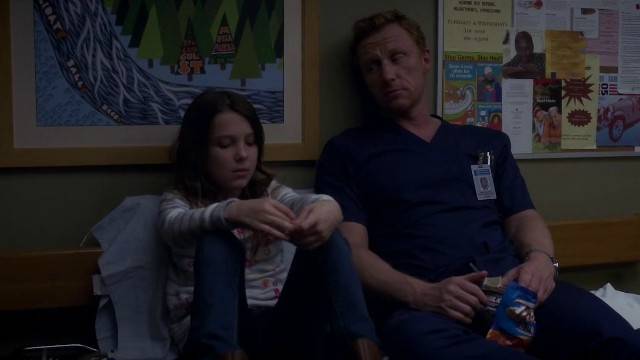 Se ricordavate questi ruoli interpretati dalla dolce Millie in queste due serie, scommetto che invece non l'avevate mai notata in Modern Family. La ragazza nel 2015 ha fatto un breve cameo in una scena della sesta stagione della comedy più folle della tv. In questo video potete vedere infatti come Manny rubi la bicicletta alla cara interprete di Eleven, mentre sta rincorrendo un drone.
L'attrice britannica ha cercato quindi di farsi spazio nel mondo delle serie tv, facendo diversi cameo in show di successo finché non è arrivata la sua grande occasione. Ha anche recitato in uno show Intruders che non ha avuto molto successo ma finalmente nel 2015 è entrata nel cast di Stranger Things e la sua vita è cambiata per sempre. E ora non vediamo l'ora di rivederla nei panni di Eleven nei nuovi episodi (leggi qui tutto quello che sappiamo sulla terza stagione).