Mel Gibson sarà co-produttore ed interprete di una nuova ed intrigantissima serie tv dal titolo The Barbary Coast su cui ha messo le mani la società di produzione americana Mark Gordon Company. Ad affiancarlo saranno dei volti noti al grande schermo ovvero Kate Hudson (Il mio angolo di paradiso, Bride Wars, Come farsi lasciare in 10 giorni), il fratello Oliver Hudson e Kurt Russell (Stargate ed il recentissimo The Hateful Eight) che si occuperanno in parte anche della produzione.
Il cast del progetto di Mel Gibson diventa così anche un "progetto" di famiglia dal momento in cui la Hudson e suo fratello condivideranno il set con il loro patrigno (Kurt Russell).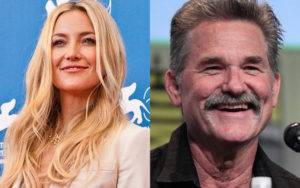 Per quanto riguarda la trama questa nuova serie tv avrà come punto di partenza il libro Gangs of New York dello scrittore Herbert Asbury e sarà ambientata nell'anno 1894 durante gli anni della Corsa all'Oro. A fare da sfondo sarà una zona malfamata dell'appena sorta città di San Francisco che, in seguito al lungo periodo di speculazione sull'oro diffusosi in tutta la regione, vedrà l'arrivo di criminali, politici, ladri, scommettitori e personaggi della malavita. Questi eventi faranno sì che la città diventi per ben settant'anni il centro di crimini e vizi.
Ecco quanto dichiarato dal produttore Mark Gordon:
"Molte persone non sono a conoscenza della scandalosa storia che c'è dietro la nascita di San Francisco e The Barbary Coast offre un ritratto completo di un periodo in cui il successo era ottenuto solo attraverso illegalità e mezzi brutali. Sono felice che Kurt e Kate lavorino insieme al fianco di Mel che, con la sua sottile regia, riuscirà a riportare in vita questa parentesi oscura della nostra storia".
Non ci sono notizie su quando Mel Gibson inizierà le riprese e sulle date di uscita ma dai presupposti ci aspettiamo una serie tv ricca di intrighi e colpi di scena che renderanno San Francisco una città affascinante ed avvolta nel mistero.