# #
Tuco di Breaking Bad si unirà al cast di Mayans MC, spin-off di Sons of Anarchy. Raymond Cruz ricoprirà il ruolo di Che "Padre" Romero.
# #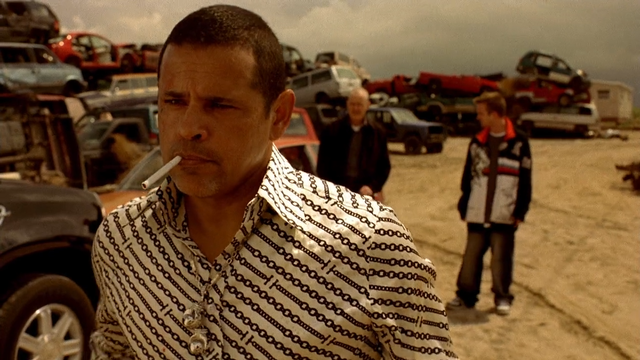 Chi ha amato Breaking Bad lo conosce bene questo viso: è quello di Tuco Salamanca. Infatti, l'attore Raymond Cruz si unirà al cast di Mayans MC. Questa produzione sarà lo spin-off della Serie Tv Sons of Anarchy.
# #
La si attende con tanta ansia questa nuova Serie della Fx: chi ancora sente la mancanza di Jax Teller e soci spera di trovare ancora un po' di quella magia in Mayans MC.
"The Hollywood Reporter" ha annunciato che l'attore di origini messicane si è unito al cast. Cruz ricoprirà il ruolo di Che "Padre" Romero, membro del club "Santo Padre". Questi ultimi saranno affiliati ai Mayans MC. Che Romero, con la sua grande esperienza, gestisce il club e evita che vada nel caos. Raymond Cruz apparirà nel pilot della Serie Tv e, se poi verrà ordinata l'intera stagione, sarà un personaggio regular.
Mayans MC sarà ambientata al confine tra la California e il Messico e si focalizzerà sulla storia di Ezekiel "EZ" Reyes. Quest'ultimo è il talentuoso figlio di una famiglia latino-americana il cui sogno è stato distrutto dalla violenza dei cartelli. Il ragazzo si accorgerà che non potrà sfuggire al suo destino.
Molti dei nomi degli attori che parteciperanno alla Serie Tv sono stati resi noti tempo fa. Il protagonista Ez sarà interpretato da JD Pardo, mentre Edward James Olmos sarà il padre di Ez e patriarca della famiglia Reyes, che cerca di guidare i suoi figli verso il rispetto della legge.
Kurt Sutter, sceneggiatore della Serie Tv, sarà produttore esecutivo e regista del pilot. Il pilot sarà filmato a marzo 2017 e sarà prodotto dalla Fox 21 Television Studios e dalla FX Productions.
Di tutti i protagonisti annunciati di Mayans Mc abbiamo parlato qui. Al cast si aggiungerà anche Richard Cabral, una delle star di American Crime. Potete trovare tutte le notizie in questo articolo.