Come ogni gioiellino di Netflix si pensa sempre che finita una stagione (che sia autoconclusiva poco importa) debba subito essercene un'altra. É successo con 13 Reasons Why, Dark, Insatiable, The End of the F***ing World ma Maniac a quanto pare non sembra (fortunatamente) seguire questo filone. Cary Fukanaga (True Detective) ha sfornato un piccolo capolavoro da dieci episodi di trenta minuti l'uno e tanto gli basta. Il progetto infatti non è stato pensato per avere un seguito, nonostante il successo che ha riscosso sulla piattaforma.
Ovviamente come sapete Netflix non rilascia i rating delle sue serie ma è chiaro che dopo quasi dieci giorni dalla messa in onda, Maniac ha iniziato a far parlare di sé. Sarà l'interpretazione magistrale di due attori come Emma Stone e Jonah Hill che insieme a Justin Theroux ci hanno fatto vivere questa esperienza in una realtà pseudo futuristica. I due protagonisti con i loro relativi problemi entreranno a far parte di un trial clinico per testare un nuovo farmaco che aveva come scopo quello di guarirli dalle loro turbe psicologiche.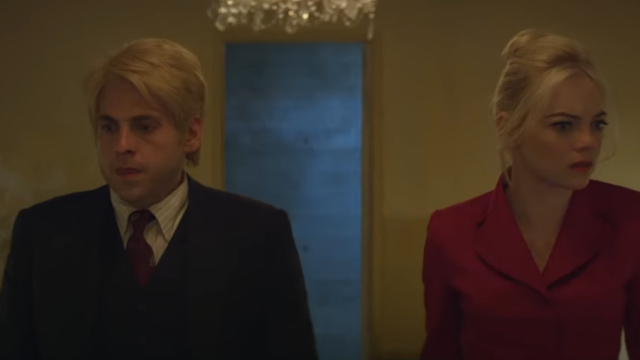 Lo showrunner Patrick Somerville si è espresso sull'ipotesi di una seconda stagione, queste sono state le sue parole:
No. Tutto questo è stato pianificato dall'inizio come una serie limitata, e penso che sia un'altra ragione per cui abbiamo avuto la libertà di avere un finale più promettente. Molte volte in tv, devi rimettere i tuoi personaggi di nuovo in difficoltà verso la fine per ottenere un rinnovo per la prossima stagione, e non dobbiamo farlo. C'è bisogno di un'enorme quantità di energia e immaginazione per creare un nuovo spettacolo, e così hai questa sensazione di voler tenere duro e continuare ad usare la tua idea, perché c'è così tanta fantasia lì dentro, ma penso che parte della ragione per cui in Maniac c'è stata quella sensazione di improvvisazione lungo la strada è perché sapevamo che sarebbe stato tutto lì: facciamolo ora, perché solo questo è Maniac.
Concordiamo sul fatto che Maniac così com'è basta e avanza, è un piccolo capolavoro perfetto!