Tutti conoscono Matt LeBlanc, interprete di Joey Tribbiani nella comedy FRIENDS. Dopo la conclusione della serie nel 2004, l'attore ha proseguito la sua carriera partecipando prima allo spin-off Joey dedicato al suo personaggio in FRIENDS, poi nella sitcom di Showtime Episodes, in cui interpreta una versione romanzata di se stesso. Un'altra serie TV, Man with a Plan, entra a far parte del suo curriculum lavorativo.
Man with a Plan racconta la storia di Adam Burns, un impresario edile che scopre che crescere i figli è molto più impegnativo di quanto si immaginava.
Quando sua moglie Andi sceglie di tornare al lavoro dopo essere stata una casalinga per tredici anni, Adam inizierà ad occuparsi di più della famiglia. Si troverà ad affrontare vari problemi con i suoi tre figli: il maggiore che non riesce a vivere senza Wi-Fi, il secondogenito ribelle e il più piccolo, preoccupato per l'inizio del suo primo anno di scuola.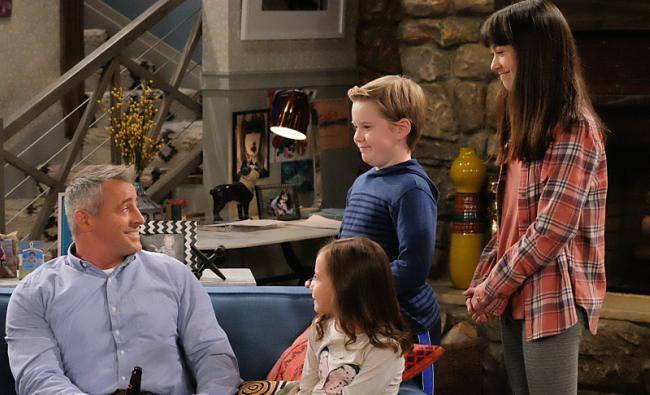 Matt LeBlanc sarà Adam, mentre l'attrice Liza Snyder (House, Raising Hope) si calerà nei panni della moglie, ruolo per cui era stata inizialmente considerata Jenna Fischer (The Office), poi uscita dal progetto. I figli saranno interpretati dai giovani attori esordienti Hala Finley, Matthew McCann e Grace Kaufman (The Last Ship). Nel cast troviamo anche Kevin Nealon (Weeds) che interpreterà Don, il fratello maggiore di Adam e suo socio nell'impresa edile che gestiscono.
Comparandola con il suo più famoso lavoro FRIENDS durante un'intervista, Matt LeBlanc ha affermato che Man with a Plan è una comedy per la famiglia, alla quale ha deciso di partecipare in quanto è anch'egli padre.
La serie è stata creata da Jeff e Jackie Filgo (That '70s Show)  e diretta da James Burrows (Will & Grace). Gli episodi avranno la durata di mezzora ciascuno e la serie andrà in onda sul canale americano CBS il 24 ottobre.