La produzione della terza stagione di Riverdale è stata, momentaneamente, interrotta, dopo la sconvolgente notizia della morte di Luke Perry. L'attore era membro del cast sin dalla stagione di debutto e la sua scomparsa ha scosso gli animi di tutta Hollywood e non solo.
Perry era stato ricoverato pochi giorni fa a seguito a un ictus.
Via Twitter è stato rilasciato un comunicato ufficiale a nome dei produttori della serie tv, Greg Berlanti, Sarah Schechter, Jon Goldwater, lo showrunner Roberto Aguirre-Sacasa, e l'emittente The CW:
Siamo profondamente rattristati nell'apprendere la notizia della morte di Luke Perry. Un membro amato della famiglia di Riverdale, Warner Bros. e The CW. Luke era tutto quello che si poteva desiderare: un esperto professionista che si preoccupava degli altri, aveva un cuore enorme ed era un vero amico. Era una figura paterna e un mentore per il cast di giovani attori. Era incredibilmente generoso e ha portato sul set amore e gentilezza. I nostri pensieri sono rivolti alla sua famiglia in questo difficile momento.
Nel corso della giornata, tanti colleghi (passati e presenti), con i quali l'attore ha collaborato nel corso della sua carriera, hanno pubblicato una serie di tweet e non solo:
Luke Perry… you were a joyful and vibrant soul. You will be missed but most certainly your legacy will be remembered forever. Rest in love and peace, friend. #Riverdale

— Riverdale Writers Room (@RiverdaleWriter) March 4, 2019
My heart is broken. I will miss you so much Luke Perry. Sending all my love to your family. ❤️ #LukePerry

— Molly Ringwald (@MollyRingwald) March 4, 2019
Dearest Luke,
I will forever bask in the loving memories we've shared over the last thirty years. May your journey forward be enriched by the magnificent souls who have passed before you, just like you have done here, for those you leave behind.

— Ian Ziering (@IanZiering) March 4, 2019
L'attore apparirà nel corso di quest'anno nel film firmato da Quentin Tarantino, Once Upon a Time in Hollywood. La sua presenza, invece, non era prevista nel revival della serie tv Beverly Hills 90210, annunciato pochi giorni fa: show con il quale Perry ha debuttato sul piccolo schermo, ottenendo fama internazionale grazie al suo personaggio, Dylan McKay.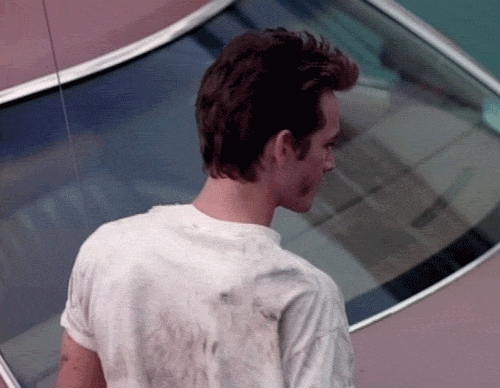 Attualmente non possiamo sapere se l'attore sia riuscito a completare le scene nello show Riverdale. Non è chiaro, inoltre, se gli sceneggiatori della serie affronteranno in qualche maniera la scomparsa di Luke Perry.