Netflix ha deciso di migliorarsi sempre di più e di migliorare soprattutto il catalogo dei propri abbonati. Se vi nominassimo David Fincher regista di Gone Girl, The Social Network e Tim Miller regista di Deadpool? Ebbene, i due collaboreranno per la serie animata dal titolo Love, Death and Robots. Ma cosa avrà di particolare questa serie per voler essere prodotta da Netflix?
Lo show sarà la prima del suo genere: una serie animata antologica.
La piattaforma streaming ha diffuso la descrizione della serie televisiva, la quale sarà una "collezione di racconti animati che abbracciano i generi di fantascienza, fantasy, horror e commedia".
La prima stagione sarà composta da diciotto episodi totali, i quali potranno durare dai cinque ai quindici minuti. Ogni installazione verrà creata da diversi registi e un team creativo da tutto il mondo e la propria caratteristica sarà che l'animazione di questa serie televisiva presenterà uno stile del tutto unico.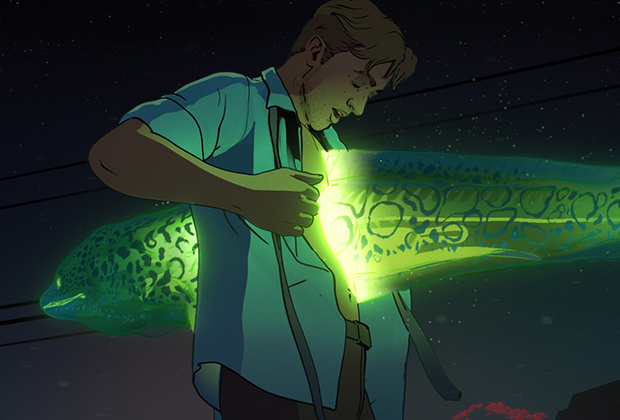 Il regista Tim Miller ha rilasciato una dichiarazione riguardo questo nuovo progetto:
Love, Death and Robots è il mio progetto dei sogni. Combina il mio amore per l'animazione e storie incredibili. I film di mezzanotte, i fumetti, i libri e le riviste di narrativa fantastica mi hanno ispirato per decenni, ma sono stati relegati alla cultura marginale del geek e nerd di cui facevo parte. Sono così entusiasta che il panorama creativo è finalmente cambiato abbastanza per l'animazione a tema per adulti per diventare parte di una conversazione culturale più ampia.
Non abbiamo ancora una data di inizio produzione, ne quando Netflix vorrà presentarla nel proprio catalogo al pubblico.
L'unica cosa di cui abbiamo certezza è che la serie animata sarà, come ha detto Miller, destinata ad un pubblico di soli adulti.
Che cosa ne pensate?