# #
Il team della Serie targata DC, Legends of Tomorrow, sta perdendo un altro componente.
Se non avete visto l'ultima puntata andata in onda della terza stagione, vi consigliamo di non andare oltre. Invece, se amate gli spoiler questo è l'articolo che fa per voi.
# #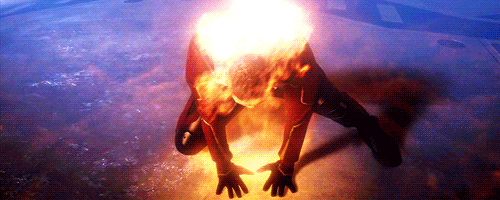 L'episodio numero nove di questa terza stagione, ha visto dire addio alla Serie Tv da parte di un altro membro del team delle Leggende. Stiamo parlando della seconda metà di Firestorm: Jackson Jax Jefferson. 
Dopo la scomparsa di Martin Stein (Victor Garber), il personaggio di Jefferson ha dovuto fare i conti non solo con l'assenza dell'amico – e mentore – ma anche con la perdita dei poteri. Tutto ciò ha portato il personaggio a maturare la decisione di abbandonare il Waverider, consegnando prima una lettera alla versione più giovane del professore.
# #
Purtroppo, questa non sarà l'ultimo personaggio di Legends of Tomorrow che vedremo andare via. L'attore Wentworth Miller, poco tempo fa, avrebbe dichiarato che stava finendo di girare le sue ultime scene vestendo i panni del personaggio di Leonard Snart.
Ad ogni modo, i posti nel Waverider non rimarranno vacanti a lungo; il produttore esecutivo della Serie, Marc Guggenheim, ha confessato che un personaggio dall'Arrowverse, entrerà a far parte di Legends of Tomorrow. Che sia il personaggio di Ray, interpretato da Russell Tovey? Per adesso non ci è dato sapere, inoltre proprio Tovey sarebbe ancora impegnato nella Serie Quantico.
Abbiamo un piano su come sostituire Firestom ed è davvero interessante. Ed è uno di cui siamo veramente entusiasti. Ci sono veramente due sedie vuote sul Waverider. Quindi abbiamo un piano di gioco. Abbiamo sempre avuto un piano di gioco. Non posso però parlare del piano. The CW deciderà quando liberare un bel po' di notizie.
Guggenheim ha confermato però che è un personaggio che abbiamo già conosciuto e che, dunque, rimarrà a lungo termine. Che sia Constantine il sostituto misterioso?
Lo scopriremo probabilmente una volta rientrati dalle vacanze di Natale, ma mai dire mai. Magari, ci arriverà una sorpresa in queste settimane di attesa!
Leggi anche: Legends of Tomorrow 3×09 – La recensione