Siamo di nuovo a un episodio di Legends of Tomorrow senza Nazisti del multiverso. Per chi di voi si fosse perso il crossover, questo episodio ci ricorda che il lutto è un casino da affrontare. Quindi, se non avete seguito Crisis on Earth X, la cosa da sapere è questa: Stein è morto, separandosi da Jefferson. Stava morendo e non voleva trascinare Jefferson con sé, quindi ha scelto il giovane e lasciato morire se stesso.
E… già… Snart versione amorevole, gay e fantastico di Earth X è con noi!
Legends of Tomorrow 3×09
"We brought booze"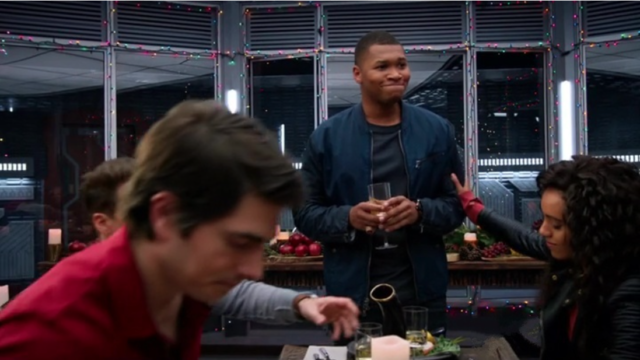 Se si riesce a passare oltre l'idea di un giocattolo parlante del 1992 che diventa un dio dei Vichinghi, con tanto di sacerdotessa traduttrice del suo messaggio, questo è un episodio sul lutto.
Il lutto è ciò che permea tutto l'episodio. Non che non sia divertente, è semplicemente un episodio che elabora la mancanza di Martin Stein sulla Waverider. All'ombra di un gruppo di vichinghi che adorano un giocattolo parlante e di un Darhk particolarmente nordico.
Cominciando con Snart e Mick, i due sono agli antipodi. Il loro corrispettivo era agli antipodi della versione che si trovano davanti, quindi fanno fatica a adeguarsi l'uno all'altro. Snart è rimasto sulla Waverider perché ha perso la sua versione di Mick e ora vuole recuperare, ma ben presto comincia a sovrapporre la sua versione con il Mick che ha davanti, tentando di cambiarlo. Tenta principalmente di non farlo bere. La cosa non procede bene e, alla fine, Leo riconosce di non dover cambiare Mick.
Beebo… hungry!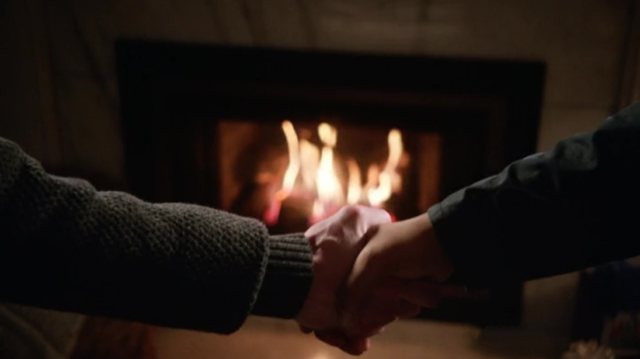 Se il lutto di Snart è vecchio e si traduce in tentare di cambiare chi ha davanti per renderlo la persona che ha perso, il lutto di Jax è recente, doloroso e per ora incolmabile. Jefferson ha passato tre anni legato mentalmente a Stein. I due sono diventati simbiotici nel corso del tempo, ma hanno anche sviluppato una relazione padre-figlio. Martin si è sacrificato per Jefferson, che rimane in vita a gestire il "dopo".
E quindi Legends of Tomorrow offre a Jefferson l'occasione di risolvere il suo lutto presto: la versione del 1992 di Stein finisce catapultata nel Nord America del XI secolo con i vichinghi. La sua presenza con tanto di Beebo parlante provoca un anacronismo temporale: invece di tornare indietro, i vichinghi "seguono la parola" di Beebo e conquistano il nord america, aka New Valhalla.
Jefferson ha quindi davanti la possibilità di salvare Martin. Ci prova, o perlomeno tenta, usando la scappatoia di Back To The Future (lettera!). Stein, però, brucia la lettera. Considera la sua vita, anche futura, degna di concludersi dopo esser stata degnamente vissuta. Quando Jefferson gli chiede perché abbia deciso di non leggere la sua lettera, Martin del 1992 finalmente offre un senso di chiusura e un degno addio a Jefferson: lo rassicura, gli spiega la sua decisione, gli dice addio.
The Plan(s)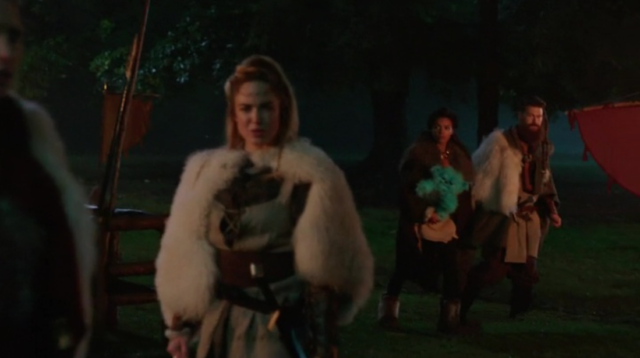 Il lutto di Jefferson è espresso, quello di Mick è violento contro un pupazzo, quello delle Legends in generale è presente, quello di Sara è potenzialmente autodistruttivo. Sara comincia consigliando a tutti di rinchiudere via i propri sentimenti e gettarsi nel lavoro di contrastare un anacronismo. Prosegue ammettendo di aver bisogno di aiuto e rimediando la presenza di Sharp. Si perde nella lotta vichinga e, davanti a Darhk, prima si ritira poi cerca i mettere in pratica un piano che la ucciderebbe.
Sara tende a prendersi tutte le responsabilità su se stessa. Ha senso che la morte di Martin e la presenza dei Darhk padre&figlia inciti in lei come prima reazione quella di mandare via le Legends e tentare di uccidere Damien anche se le costasse la vita. Fortunatamente il resto dei suoi non accetta il suo piano suicida insieme finiscono per combattere, convincere i vichinghi a tornare a casa e far arretrare Darhk. Sara viene aiutata dalle Legends e da Sharp quando ne ha bisogno.
Sara, alla fine, incontra Mallus. E Constantine ritorna per introdurre la bambina dell'Esorcista il cui demone conosce Sara.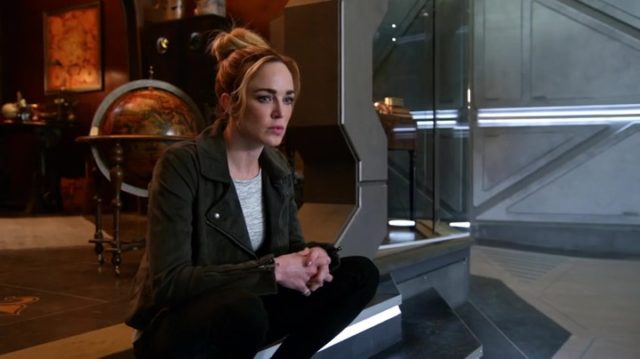 Note:
Snart "That sounds healthy" all'ordine di Sarah di chiudere i propri sentimenti in una scatola e mollarli lì.
"A beebo-day miracle"… "Beebo-day is part of the anachronism, right?" Ava Sharp è fantastica, ragazzi.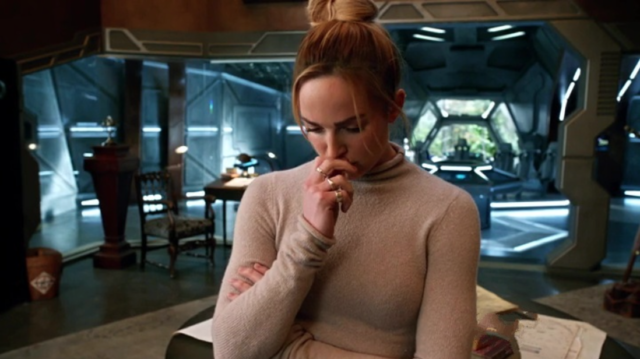 Momenti Vikings durante tutto l'episodio.
"I ain't going back for one damn toy" – Mick, sempre il migliore. "What is wrong with this bear?"
Sono l'unica che nel mondo "blu" di Mallus ha visto l'Hollow in prestito da The Originals?
Le Legends arrivano dai vichinghi come Jack Donaghy al compleanno della nipote di Elisa: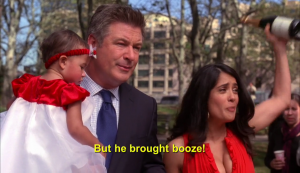 Qualcun altro tifa Sara&Sharp come coppia? Starebbero benissimo assieme!
"I accidentally squeezed it" "He's so damn huggable."
Damien versione Odino è incredibilmente convincente.
Per Constantine e Mallus, dovremo aspettare Febbraio. 2018. Ci rileggiamo tra due mesi!