A marzo ritornerà sui nostri teleschermi The Walking Dead con la seconda parte di quest'ottava stagione. Ma, nel frattempo, ci sono rumour riguardanti una fan favorite: Lauren Cohan.
L'attrice, che interpreta Maggie Greene, potremmo non rivederla nella prossima stagione – essendo la Serie Televisiva già stata rinnovata. Il motivo è molto semplice: con lo scadere del contratto, la Cohan avrebbe chiesto l'adeguamento del compenso, in linea con quello dei suoi colleghi uomini. Gli attori Andrew Lincoln e Norman Reedus, infatti, sono pagati molto di più di tutte le loro colleghe, probabilmente essendo considerati loro i volti 'simbolo' della Serie Tv.
L'emittente televisiva AMC avrebbe dunque proposto alla Cohan un aumento minimo del salario, in cambio di un contratto a lungo termine; offerta che l'attrice avrebbe rifiutato. Una pratica considerata 'standard' nelle negoziazioni di questo genere. L'emittente, tuttavia, non avrebbe fatto una contro proposta all'attrice e, attualmente, non ci sono altre novità.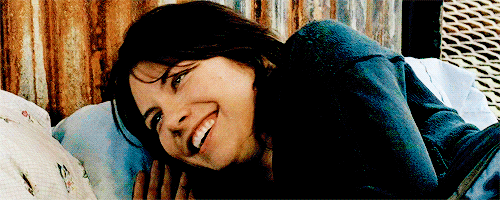 L'attrice si è unita al cast di The Walking Dead durante la seconda stagione; la sua interpretazione di Maggie Greene ha convinto il pubblico, facendole ottenere il ruolo di series regular nella stagione successiva. Con l'approcciarsi però dello scadere del contratto con l'AMC e quindi priva di alcun legame, l'attrice può iniziare a guardarsi attorno. Di fatti, Lauren Cohan, è una delle attrici più richieste per numerosi progetti e questo è il periodo in cui iniziano ad essere proposti copioni di nuove Serie Televisive.
Perdere un altro personaggio tanto amato dagli appassionati dello Show (dopo le numerose critiche ricevuto riguardo l'ultimo episodio prima della pausa), sarebbe un duro colpo per i produttori. Ricordiamo, inoltre, che il personaggio della Cohan è coinvolto in un'importante storyline nella stagione corrente.
Qual è la vostra opinione? Rivedremo Lauren Cohan interpretare Maggie Greene o dovremo dirle addio alla fine di questa ottava stagione?