Il nostro amato Ted Mosby ha fatto il salto di qualità. Josh Radnor è stato scritturato al fianco di Al Pacino, Logan Lerman e Jerrika Hinton nella nuova serie The Hunt. Questa nuova serie di Amazon sarà prodotta dallo scrittore-regista di Get Out, vincitore dell'Oscar, Jordan Peele. Radnor interpreterà Lonny Flash, una star del cinema che è segretamente membro dell'organizzazione Meyer. Altri protagonisti della serie sono: Lena Olin, Carol Kane, Saul Rubinek, Tiffany Boone, Louis Ozawa Changchien, Greg Austin e Dylan Baker.
The Hunt, creato da David Weil, segue un gruppo di cacciatori di nazisti che vivono nel 1977 a New York. I Cacciatori (The Hunters) hanno scoperto che centinaia di funzionari nazisti di alto rango vivono tra le persone comuni e cospirano per creare un Quarto Reich negli Stati Uniti. L'eclettica squadra di Cacciatori intraprenderà una sanguinosa ricerca per portare fuori i nazisti e interrompere i loro nuovi piani.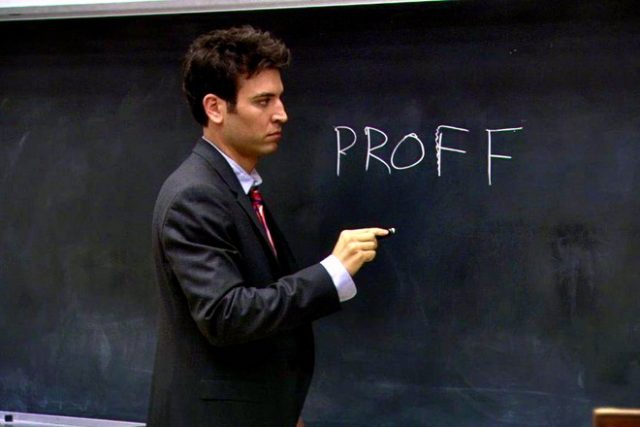 Al Pacino interpreterà il ruolo di mentore di Jonah Heidelbaum (Logan Lerman), che si propone di rintracciare l'assassino della nonna di Jonah ma si ritrova presto coinvolto nell'organizzazione di caccia ai nazisti. La serie vede anche la partecipazione di Jerrika Hinton (Grey's Anatomy) come agente dell'FBI, Millie Malone. Non è il primo progetto seriale a cui Josh Radnor prende parte. Ricordiamo la serie Rise che purtroppo non ha superato la prima stagione, dove Josh interpretava un insegnante, un mix tra Will Schuester e Ted Mosby.
Oltre al fatto di aver preso parte in episodi di Mercy Street e Six Feet Under, di recente è anche apparso in Grey's Anatomy nei panni di John, un uomo con cui Meredith ha avuto un appuntamento al buio non proprio finito bene. Questa nuova serie non ha ancora una data di messa in onda ma almeno sappiamo che conterà ben dieci episodi.
Per ulteriori dettagli dovremo aspettare!