# #
Lo scorso 13 maggio l'attore Jim Parsons, che interpreta l'eccentrico fisico Sheldon Cooper nella Serie Tv The Big Bang Theory, ha sposato il compagno storico Todd Spiewak. La cerimonia si è tenuta nella Rainbow Room di New York ed è stata celebrata da Melissa McNeeley, amica della coppia.
# #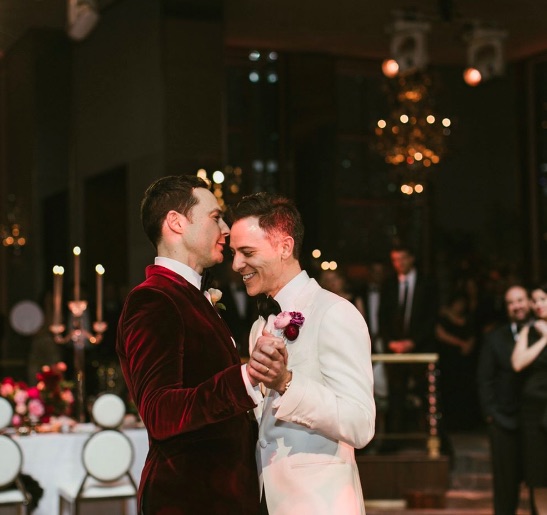 E ora, a pochissimi giorni del matrimonio, gli ultimi gossip vedono già Jim Parsons e Todd Spiewak in viaggio di nozze sulla costiera amalfitana per la loro luna di miele!
I due, infatti, hanno deciso di godersi la luna di miele proprio nel Belpaese e sono volati a Napoli, hanno poi raggiunto Mergellina sulla costiera amalfitana, dove li attendeva un lussuosissimo yacht di 22 metri della Amalfi Sails. Gli sposini  rimarranno a bordo dello yacht fino a mercoledì, trascorrendo questi giorni navigando tra Capri e la costiera.
# #
E giovedì arriverà in fretta! Chissà quale sarà la prossima tappa di Todd e Jim! Forse passeggeranno al centro di Napoli o voleranno a Roma, quindi tenete gli occhi aperti!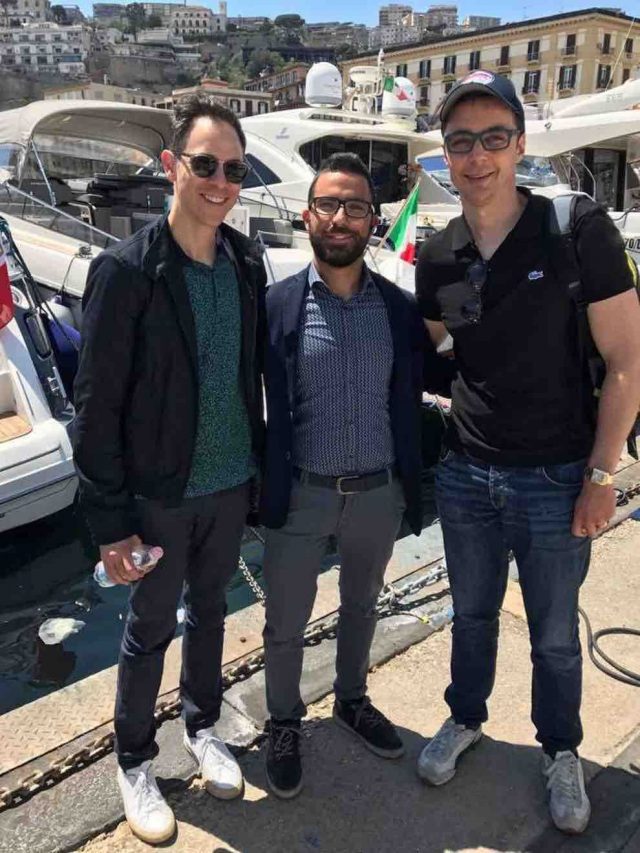 Jim Parsons ha fatto coming out con naturalezza e senza proclami nel 2012, quando nel corso di un'intervista per il The New York Times, ha dichiarato di avere molto in comune con il personaggio che stava interpretando in quel momento in uno spettacolo di Broadway: "gay e in una relazione da 10 anni". I due, infatti stanno insieme da ben 14 anni e sebbene l'attore non abbia mai nascosto il suo rapporto con il graphic designer, sempre al suo fianco negli eventi pubblici, il matrimonio è stato una (bellissima!) sorpresa.
Basti pensare all'intervista del 2014 da Ellen DeGeneres, in cui Jim aveva dichiarato di non essere ancora pronto al grande passo.
Ovviamente, noi non possiamo che essere felici per questa coppia stupenda e augurar loro un bellissimo soggiorno qui in Italia!
Per ulteriori news e anticipazioni, stay tuned!