È da parecchio tempo che non abbiamo notizie riguardo alla serie Netflix/Marvel, Jessica Jones. Le riprese di The Defenders si sono ormai concluse, di Iron Fist abbiamo già tutta la prima stagione, le riprese di The Punisher sono cominciate, e Jessica?
Beh vi aggiorniamo noi! A quanto pare l'attrice Krysten Ritter, che interpreta la supereroina/investigatrice privata nella Serie Tv Netflix Jessica Jones, si trova in questi giorni a New York sul set della seconda stagione.
Secondo alcune testimonianze, transenne e cartelli recanti la scritta "No parking" hanno invaso tutta la Upper West Side di Manhattan (fate mente locale: non vi suona familiare la zona?). Broadway e la West 101st Street sono già blindate e hanno già fatto da sfondo ad alcune scene della nuova stagione di Jessica Jones.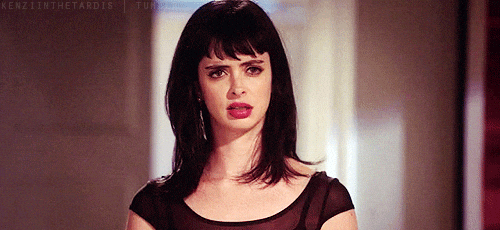 A quanto pare, senza sbandierare ai quattro venti la notizia, le riprese sono effettivamente già partite ed i lavori procedono secondo i piani. Ritroveremo senza dubbio l'appartamento di Jessica e gli uffici della Alias Investigation, dato che le riprese sono cominciate proprio da di lì. Ma c'è da dire che non si sa nulla su come si evolverà la storia dell'ex supereroina Jessica nella nuova stagione.
"Nella seconda stagione vedremo dei nuovi antagonisti (al plurale). Nessuno batterà il Kilgrave di David Tennant, quindi non tentiamo di tornare a battere quel sentiero. Il grosso errore sarebbe cercare di emularlo", spiega Melissa Rosenberg (showrunner al lavoro anche su The Defenders) in una intervista per Entertainment Weekly.
Secondo fonti anonime è possibile che assisteremo al ritorno di Nuk (Will Simpson di Wil Traval) ed a una piccola apparizione di Typhoid Mary. Probabilmente, sempre stando a quanto dichiarato dalla showrunner Rosenberg nell'intervista al magazine, vedremo un'evoluzione di Jessica: da incasinata come era nella prima stagione, dovrà farsi forza e rimettersi in piedi, anche se questo percorso di guarigione sarà lungo e complicato. Si rafforzerà, invece, il rapporto tra Jessica e l'amica Trish.
Per il momento dalla Grande Mela è tutto! Passo e chiudo!